TARGA Official Spotlight: Brian Edwards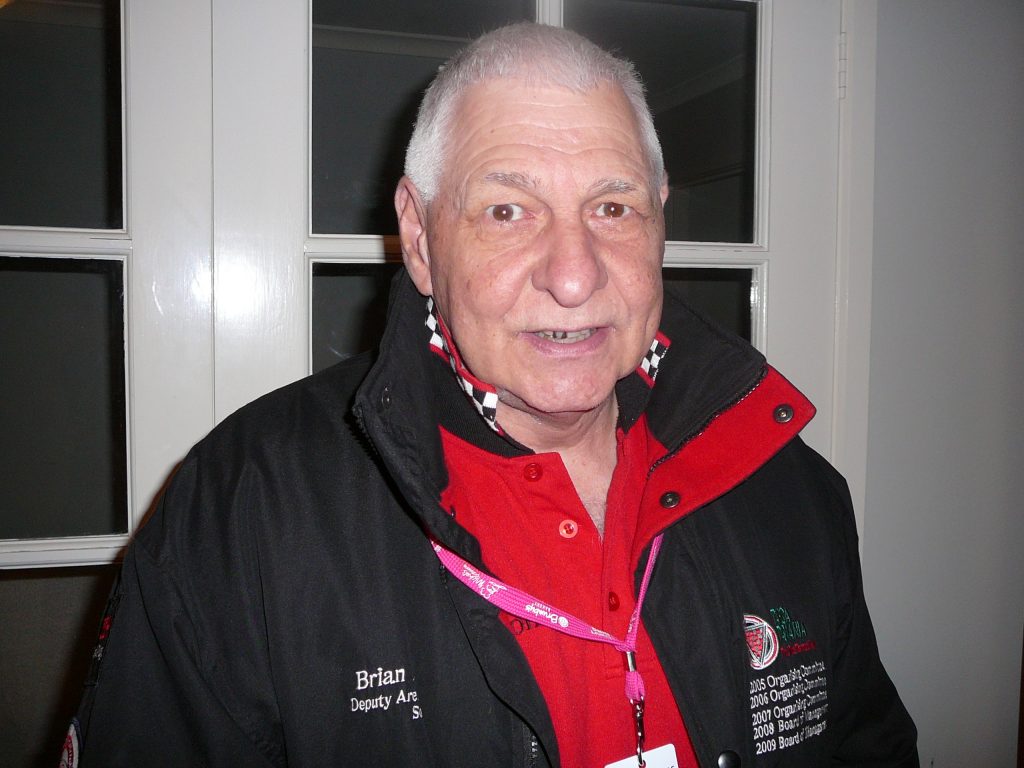 Brian Edwards has been part of the TARGA Tasmania family for as long as the event has been around!
Over the event's 30+ years history, Brian has never missed an event, and has held a number of roles across a variety of stages, and most recently is part of the invaluable Lunch Break Crew, ensuring all TARGA Tasmania competitors and tour participants enjoy their TARGA experience.
As we celebrate National Volunteers Week 2023, Brian's commitment and dedication to TARGA cannot go unnoticed.
We thank Brian, and all TARGA volunteers for their unwavering support.
What was your very first TARGA event like?
My first TARGA Tasmania event was the inaugural one at a time when I was with Devonport Council. I was on the Devonport Stage, as the Devonport Council was sponsoring this Stage and staff members had the opportunity to spend their work day as a TARGA Official. Who wouldn't take advantage of that?
It was very chaotic. Everyone was trying to understand what was supposed to happen, expect the unexpected and do their bit, but there were many aspects that cropped up that were totally unanticipated. Still, the show got underway and from all accounts the Devonport Stage had minimal problems.
How many years have you been a TARGA Official for?
I have been present at ALL Targa Tasmania events. Officially, my record shows I have missed two; the first was the inaugural event (see above) as I did not sign on and the second was the first Oyster Cove Stage when I was there but as a Council Officer not a TARGA official. 
You can only choose one song to listen to while driving for the rest of your days; name the song?
It would probably be Bohemian Rhapsody by Queen; but any Queen songs would do!!
What was your first car?
My first car was a side valve Morris Minor.
What is your fondest memory of TARGA?
Probably the camaraderie with the other members of our Team. We are a set of married couples, all around the same age and have a lot in common. We travel together in a minibus for the duration of the event. We all know what our jobs are but have experience to help with any other task, if need be.
You have two empty spots in your dream garage; name one classic car and one modern car you would park there.
I have always had a leaning towards a Triumph Stag, so I would choose that as my classic car. My modern car would be a Rolls Royce SUV, but as I couldn't afford to buy, run or maintain one, it will always remain a dream.
Apart from officiating at motor sport events, what would people find you doing on the weekends?
I enjoy doing wood working and often make bits of furniture for my children, as well as toys for my grandchildren; but there is always work to be done around the house.
What is the best thing about being a TARGA Official?
Apart from a week with friends (and my wife), the hype of the event, seeing the cars, talking to the drivers/navigators all add to an enjoyable time.