TARGA Official Spotlight: Ian Ross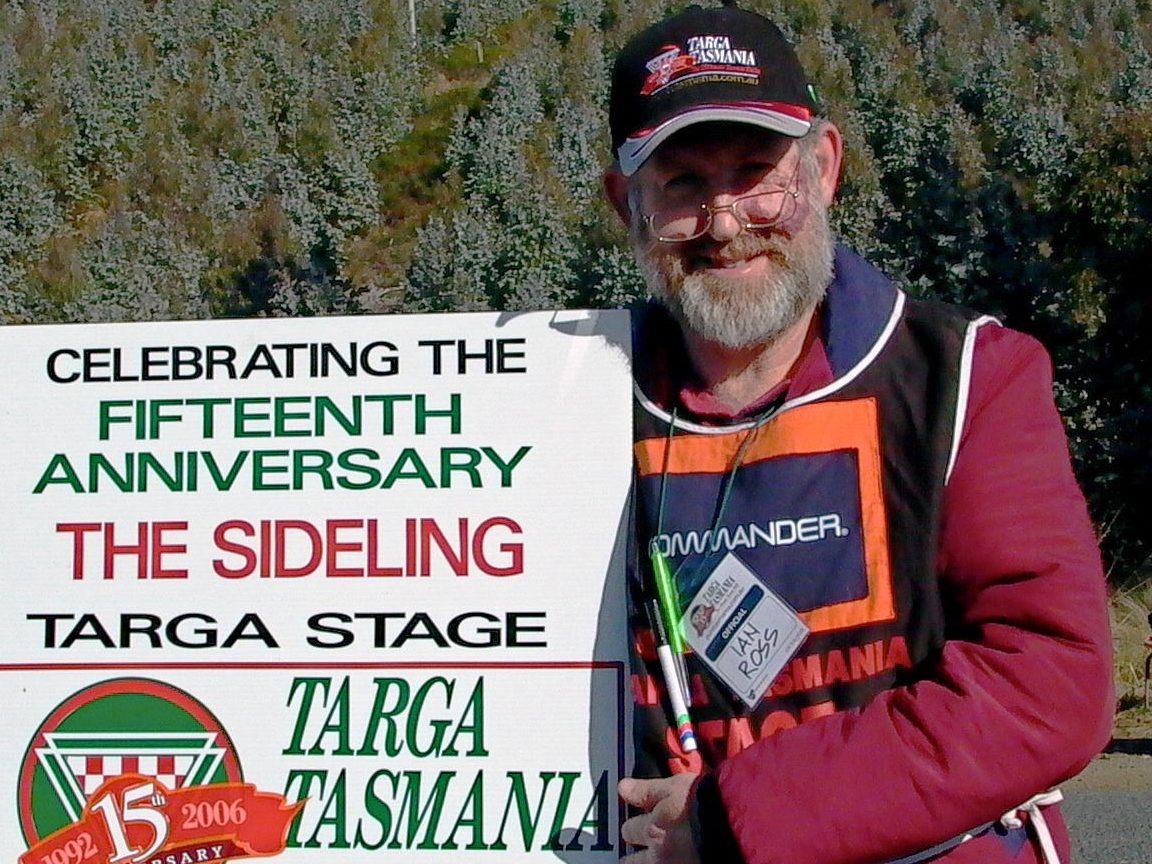 Ian has been a committed TARGA Tasmania official for 26 years, and has been a stage commander for a number of years on the infamous The Sideling Stage.
A chance experience with his 13-year-old son introduced him to the TARGA family in 1996, and he has since gotten his whole family involved in TARGA over the years and has a very impressive TARGA memorabilia collection.
Ian shares with us his fond TARGA memories…
What was your very first TARGA event like?
I was a reluctant first time volunteer as my 13 year old son was not old enough to participate on his own and required parental supervision. He was invited at school in 1996 to fill the role of Time Card Runner, so I only took on the role of a Passage Control Post Chief so he could see the cars up close.
We both went to the TARGA Expo at the Silverdome and got to chat with the drivers and service crews working on the cars, and were both hooked by the camaraderie of the event, and the wonderful array of classic cars that were then involved.
My son, daughter and younger son, all got involved as TARGA volunteers with their friends as they turned fourteen.
How many years have you been a TARGA Official for?
My first event was in 1996 and I have been involved every year since then. I took on the Deputy Stage Commander role for the Sideling Stage from 1997 to 1999 under Steve Kingston, then took over as Stage Commander from 2000 to 2009 under Pontus Reutersward, Area Coordinator North. During those years I also did Post Chief, Road Closure, and Spectator Marshalling duties in other northern stages.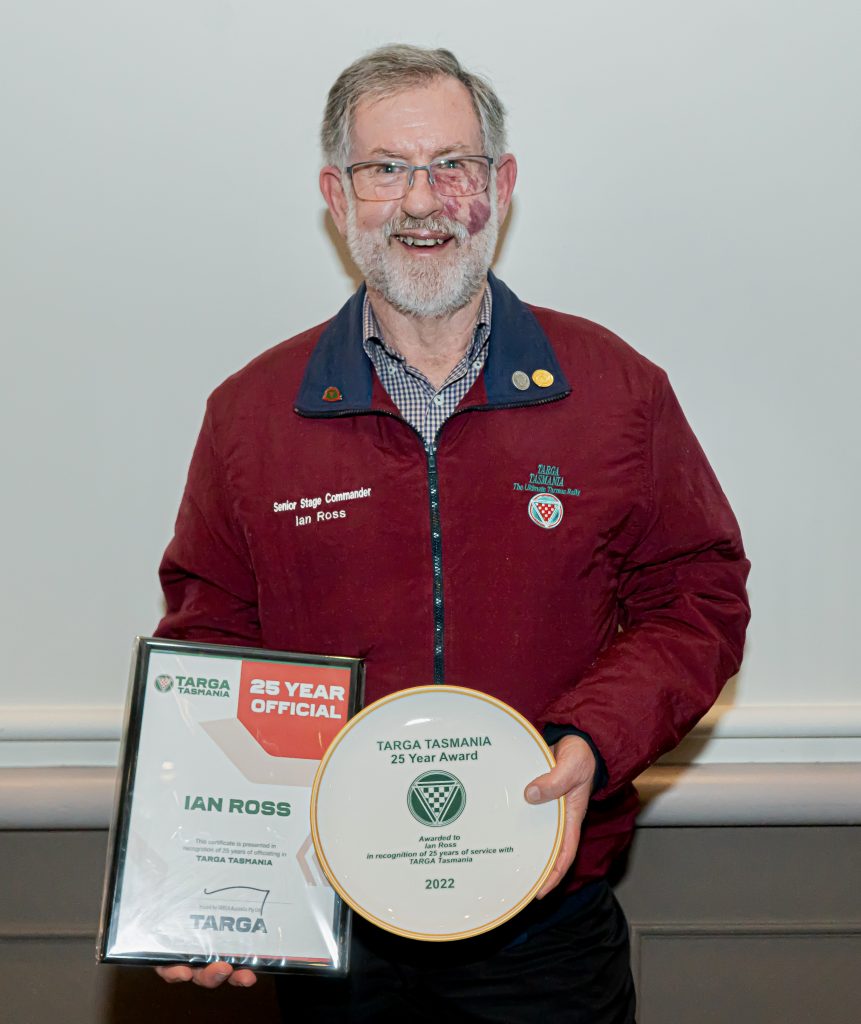 What was your first car?
Ah! Easy one to answer, a 1962 Morris 850 that I still own. My sister bought it in 1971, and I learned how to keep it going in exchange for using it on weekends.
When she decided to upgrade to a new Leyland Mini Clubman in 1977, I paid her what the dealer had offered as a trade in. We brought our firstborn home on the back seat in a cane basket, and he learnt to drive in it too.
It needed an engine overhaul in 2000 and I got started, but it gathered dust until early 2018 when my wife told me that it "had to go" by Christmas.
What is your fondest memory of TARGA?
You might think it would have to be of the special cars that make the event what it is, but truly for me it is the passionate people I have got to know and work with as part of a great team that have made the event a success, in spite of the many difficulties faced over the years.
My involvement in the Sideling Stage was also very special, getting to know the families that live along that stage, as well as organising the many officials from a wide range of occupations and locations that looked forward to their annual TARGA involvement.
It was a privilege to have been the 'face' of TARGA for the Sideling Stage for thirteen years. I am also reminded every day of TARGA as I pass my Memorabilia on the wall of our stairwell, including all my caps, swing tags, and original event posters.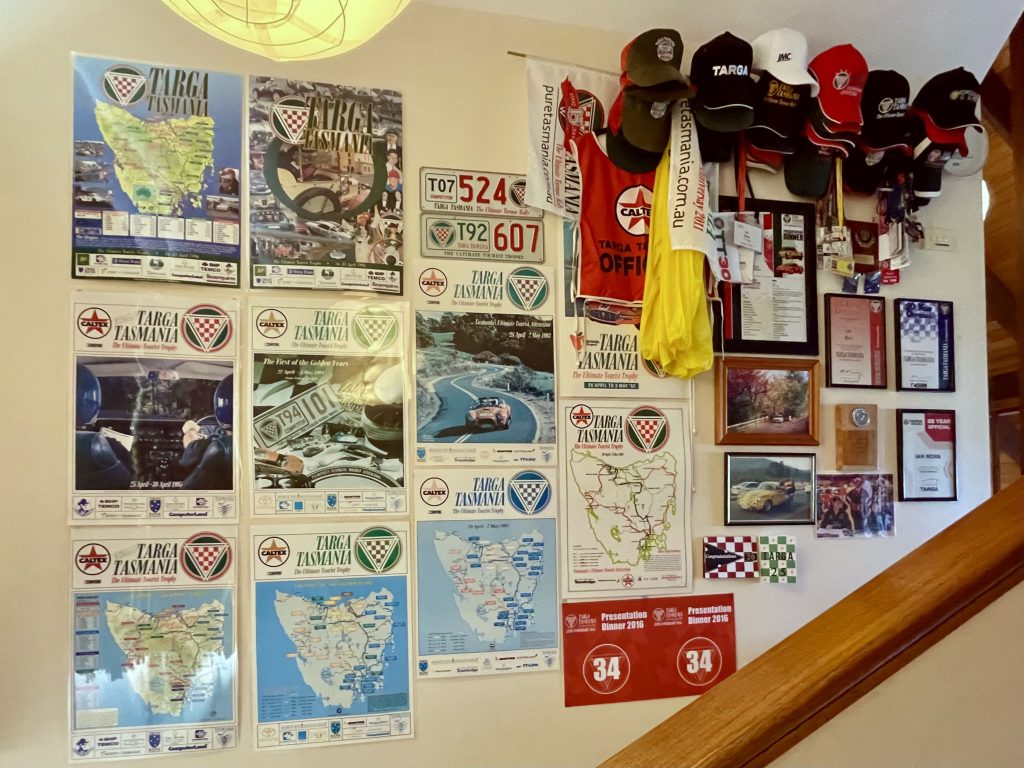 You can only choose one song to listen to while driving for the rest of your days; name that song!
Now that's a hard one! The one that first comes to mind is "Shine on You Crazy Diamond" by Pink Floyd.
What is the coolest car you have seen in your years of TARGA?
If I had to pick only one, it would be Craig Wiliams' 1963 Speedwell Mini Sprint that competed in the Early Classic competition from 1997 until it crashed on the Sideling in 2003.
You have two empty spots in your dream garage; name one classic car and one modern car that you'd park there.
E type Jaguar and the latest model BMW Mini Cooper S
What is the best thing about being a TARGA Official?
Experiencing the friendship of people with a passion for great cars within the TARGA Tasmania family.