Anear returns in hulking Mercedes AMG GT R for TARGA High Country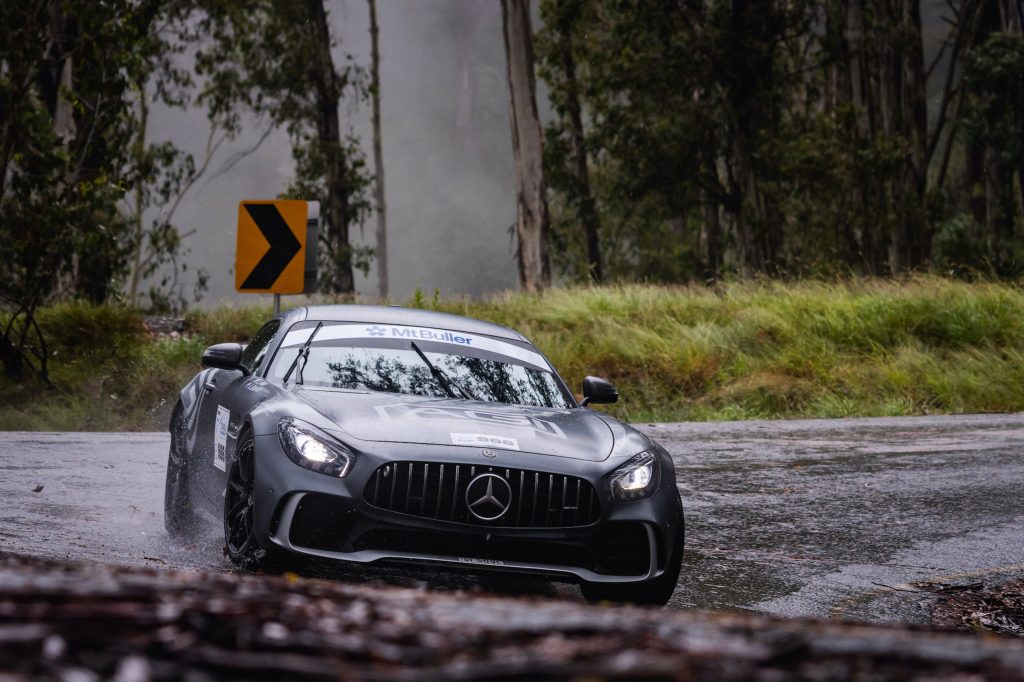 Accomplished tarmac and gravel rally competitor Luke Anear is hoping favourable conditions will give him an edge as he chases outright victory at TARGA High Country from February 11 to 13.
The exotic GT R spearheads a solid entry list in the GT Outright (GTO) class where Anear will again be partnered in the Mercedes with Andy Sarandis.
The event will represent only the fourth TARGA start for the powerful coupe which has been painstakingly constructed with unique Reiger suspension and was prepared by Peter Nunn Motorsport with the rollcage installed by TARGA legend Jason White.
After debuting with a second in GTO standings at TARGA Great Barrier Reef in 2020, the GT R was third in GTO at High Country last year before winding up in the top 10 at its TARGA Tasmania debut a few months later.
In a late switch for TARGA Great Barrier Reef last September, Anear decided to campaign a 2010 Subaru WRX STi which saw him and Sarandis take out the GT Production, GT Outright and the overall win.
"We wanted to try some different tyres on the Mercedes but we couldn't get hold of them in time for the Queensland event so that's why we decided to go with the Subaru," Anear explained.
Anear is excited about returning to the GT R but warns there are some technical gremlins to overcome.
"We did a test in it recently and it's all looking good," he said.
"But we have to work out the best way to manage the speed limiter which is cutting power at low speeds when the limiter is on for some reason.
"We are still trying to source tyres so there is a bit of work to be done which won't be in time for TARGA High Country."
Anear says TARGA fans will hear a noted difference when the coupe fires into action on the stages. He has heeded some advice and beefed up the soundtrack of the long-nosed, bobtail coupe.
"We've put a straight pipe on it now. One of the things people were saying was that it was too quiet when it went past them. So it makes a bit more noise now and sounds like a V8 should, which is good."
Dry roads are what Anear is praying for over the three-day event.
"The GT R is such a nice car and in dry weather it is pretty quick.
"Certainly in the wet it struggles but we'll do the best we can at the moment and continue to look for a soft tyre."
As a sidenote, Anear has enjoyed an exciting build-up in between winning TARGA Great Barrier Reef last September and the upcoming TARGA High Country. He tested the new M-Sport Rally1 hybrid Ford Puma WRC car in northern England last November.
"It was certainly a highlight to test the Rally1 car and after that I sat in for a test day with Sebastien Loeb (winner of the WRC season-opening Monte Carlo rally) in France which was amazing.
"But now I'm really looking forward to getting back into TARGA action and I'm looking forward to the Mansfield street stage which will be fun."
Among the hearty list of GTO runners is the ever-present threat of Tony Quinn/Kate Catford (2018 Nissan GT-R) and Jeff Morton/Daymon Nicoli (2019 Porsche GT2 RS).
There are 20 competitive stages scheduled across the three days with eight stages listed for the opening day where the lunch stop is at Whitfield.
Saturday action sees six stages with the lunch break at Euroa before the field finishes the day with the popular street stage through Mansfield.
TARGAfest will follow immediately after the street stage with the first competition cars expected at 5pm.
The final day sees another six stages with the first competition cars expected at the Eildon lunch stop at 11.10am.
The field will then tackle the final three stages – Skyline, Eildon and the final run to the Mt Buller summit where the first competition cars are set to be flagged away at 3.41pm.
For more information including full road closure details head to targa.com.au