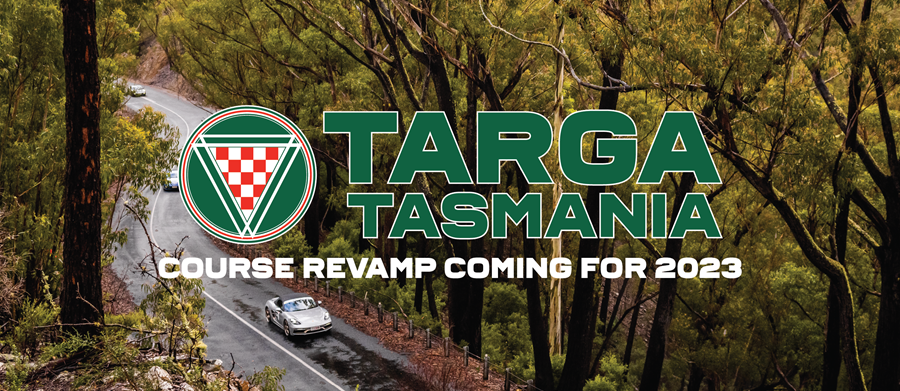 TARGA Tasmania course revamp coming for 2023
In what will be the largest course overhaul since the 2008 event, which saw the removal of the double trip to Hobart, next year's TARGA Tasmania will reset the event for a bright future and an exciting new journey after some difficult years.
Whilst the actual stages and course design are still being worked on, which we are aiming to announce later this year, we are excited to announce today where the event will start and finish along with where each overnight stop will be, to enable everyone making the annual pilgrimage to Tasmania in 2023, the opportunity to start locking away their bookings in each location.
For the very first time in TARGA Tasmania's history, the Ultimate Tarmac Rally will get underway on the Hobart waterfront on 17 April, competing on stages in the south for Leg One before returning to Hobart for the first overnight stop. In starting the event in Hobart, this will also mean that documentation, scrutineering and briefings will also be held in Hobart on 15 & 16 April.
Leg Two on 18 April sees the field travel to Strahan for the second overnight stop. Yes, you guessed it, some of the world's best roads in reverse. Not only will this provide some exciting new challenges, it will also assist with the all-important pre-event reconnaissance.
Leg Three on 19 April sees the field travel to Launceston for the first of a two night stay in the `Northern Capital', competing on a number of the event's iconic stages to get there.
Leg Four on 20 April sees the traditional East Coast loop out to St. Helens before returning to Launceston for a second overnight stop.
Leg Five on 21 April sees the field leave Launceston and return to Strahan for a second overnight stop, again competing on the event's iconic stages in the North-West of the state.
And, Leg Six on 22 April sees the field return to Hobart for the Official Finish following the traditional route that competitors have loved every year since 1992.
Trophy Collection and the Presentation Dinner will both be held on 23 April at the Hotel Grand Chancellor Hobart.
In summary, it all looks like this;
15 & 16 April – Pre-event activities – Overnight Hobart
17 April – Ceremonial Start and Leg One – Overnight Hobart
18 April – Leg Two – Overnight Strahan
19 April – Leg Three – Overnight Launceston
20 April – Leg Four – Overnight Launceston
21 April – Leg Five – Overnight Strahan
22 April – Leg Six and Official Finish – Overnight Hobart
23 April – Trophy Collection and Presentation Dinner – Overnight Hobart
Entries were due to open on 15 August, but this will be postponed and will now open on a date to be advised.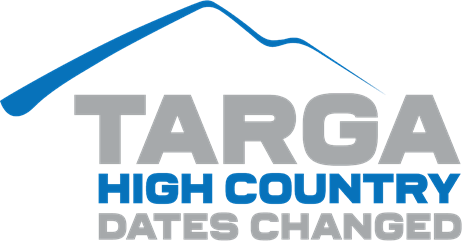 TARGA High Country dates changed
In order to ensure the current review of TARGA style tarmac rallying has the time to complete its review, along with hopefully providing us with a suitable amount of time to address and implement any changes to come from this review, we have made the decision to again put TARGA High Country back to 10 to 12 February 2023.
The last two running's of the event have been held in February due to COVID lockdowns, so making the decision to do this again makes perfect sense and will release a little pressure from everyone currently involved in the review process.
We, as organisers, feel it is important that we do all we can to run a TARGA style tarmac rally before we all return to TARGA Tasmania next year. This was also a factor in the date change decision to give us every chance possible to ensure that this can happen.
We sincerely thank Mansfield Shire Council and Mt. Buller & Mt. Stirling Resort Management Board for their ongoing support and input into what will hopefully be another successful TARGA event in the High Country region of Victoria.
Entries for TARGA High Country will open in the months ahead on a date to be advised.

Spirit of Tasmania bookings now open for TARGA Tasmania 2023
Bookings can now be made on the Spirit of Tasmania for next year's 31st running of TARGA Tasmania. Simply follow the link below in order to make your bookings;
https://www.spiritoftasmania.com.au/offers/targa-tasmania-2023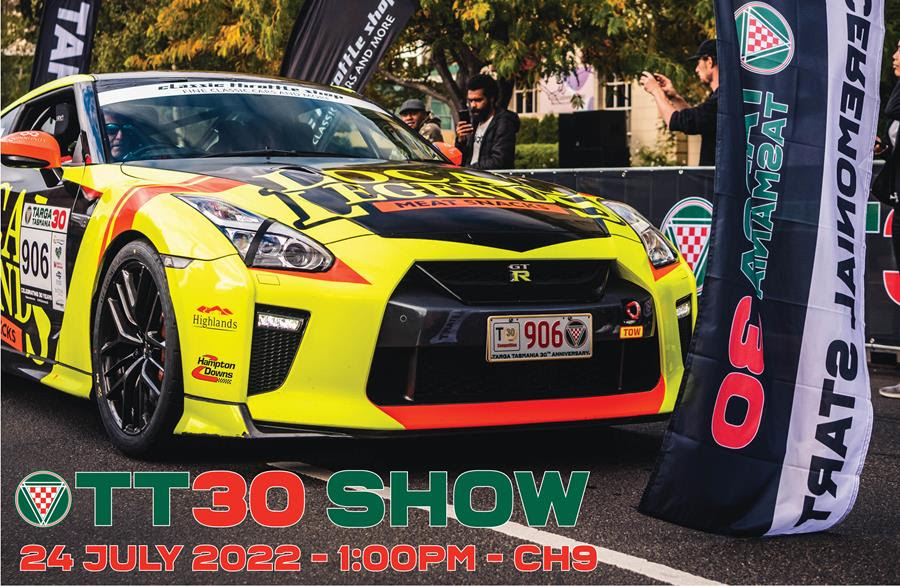 30th Anniversary TARGA Tasmania TV show broadcast next weekend
It's that time of the year again where we broadcast our annual TARGA Tasmania TV Show, this year being the 30th Anniversary makes it a must-see show. So don't forget to set your calendars for Sunday 24 July at 1:00pm to watch the TT30 TV Show on Channel 9. Please be sure to check your local TV guide, as the time may differ in different locations.

TT30 Officials Dinner
The important and exciting dinner to recognise our all-important TARGA Officials will now be held on 27 August at the Hotel Grand Chancellor starting at 6.30pm.
Like everyone involved with TARGA, the last couple of years have been tough on our officials, so we felt it was time that they had their very own dinner to enable everyone to come together, celebrate their contribution and achievements and enable them to catch up again after the tough event we had back in April.
Some competitors are flying into Hobart for this function, to show their support for our officials and we welcome any of this year's competitors to also attend. It promises to be a great night full of cheer along with reflection.
If you competed in this year's TARGA Tasmania and would like to attend this function, please email Mikala at mikala@targa.com.au for further information.
For those officials invited to attend, please note that we require an RSVP to secure your ticket as we have a venue capacity due to COVID.
TARGA CEO update
With various committees and the review panel now in full swing post this year's TARGA Tasmania, we are working tirelessly to support the process and have input into the multitude of conversations taking place.
There is no doubt the last few months have been extremely hard on our team. The uncertainty we are currently faced with is hard to avoid and cannot be hidden, yet our team come to the office every day with a smile on, ready to get things done. I ask that everyone be respectful and patient in their dealings with our team, as we all now need to be patient in the months ahead, until we have a clear picture on what the future looks like for our events.
We can promise you that the moment we are able to do, say or advise anything, we will, and we are as keen as you all are to see a return to normality, which for our team hasn't been the case since the 10th Anniversary running of TARGA High Country in 2019.
As we work our way through a colder than normal Hobart winter, our optimism about the future grows each week, even though we are still bitterly disappointed about not going to Cairns this year. Last year's running really helped us in dealing with the tragic events of TARGA Tasmania 2021.
There is plenty of positive news contained in this e-news and as TARGA has done when faced with adversity in the past, we will rise again in 2023, safe in the knowledge that the `Ultimate Tarmac Rally' continues to have the unwavering support of the Tasmanian State Government, all of the island's local councils, Tasmania Police, our sponsors and most importantly, the people who call Tasmania home.
We look forward to staying in touch in the months ahead and welcoming many of you to TARGA High Country in February 2023.
Mark Perry
CEO
TARGA Review Panel Survey
The Motorsport Australia Board appointed review panel is currently calling for public submissions. We encourage all TARGA customers to take the time to submit their thoughts and positive ideas. Submissions remain open until Friday 29 July at 5.00pm. Simply follow the link to the online survey.