Colourful Copeland chipper about new TARGA ride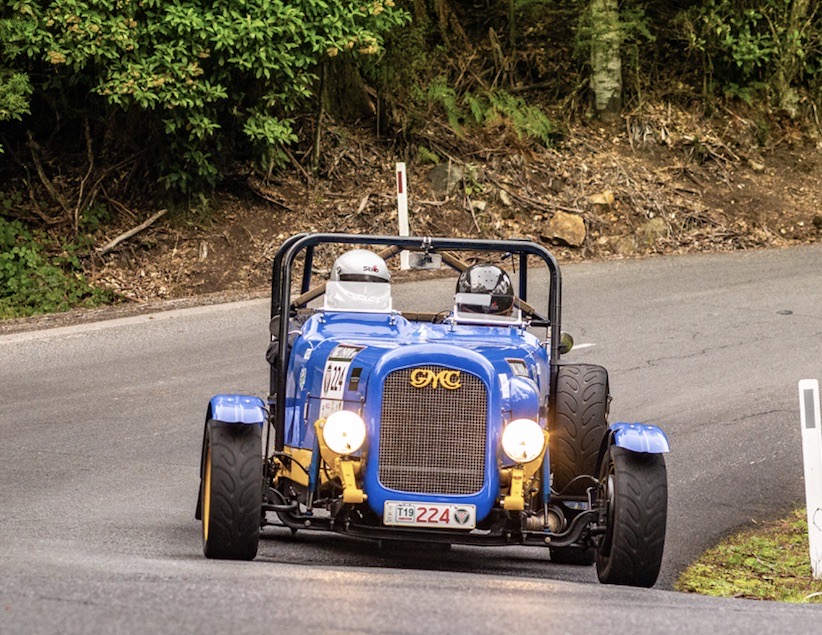 Friday April 9, 2021
Graham Copeland will feel like he is driving in the lap of luxury when he returns to compete in a new class at TARGA Tasmania from April 19 to 24.
Retiring his much loved but problematic open-wheel 1941 GMC Jimmy Special, Copeland moves from Classic Handicap to Classic GT in a 1986 Porsche 944 Turbo he will share with regular co-driver Josh Herbert.
"That's going to be novel," Copeland said referring to competing in a car with a roof. "And an actual windscreen too so we don't get bugs in our teeth.
"It's got a heater, power windows and compared to that old bucket we've been bashing around, it drives beautifully."
Copeland says the priority is to 'plod along' and get to the finish of the six-day, 37-stage TARGA Tasmania which has grown to cover a record competitive distance of almost 620km.
"We bought the Porsche about 18 months ago, but then last year was canned because of COVID. So we have spent the last year building it and getting it ready.
"Hopefully it survives and lasts six days. But we are intending to finish, that is our aspiration.
"It drives beautifully, handles nicely and has got enough mumbo.
"It's quite a good little piece of gear. It's a left-hooker so I think Josh will find it interesting calling the notes from the right-hand side."
Copeland is looking forward to having some semblance of luxury and reliability with the Porsche coupe he bought off the brother of Supercars ace Cam Waters in Mildura.
"It was set-up specifically as a track car so we have had to do a heck of a lot to bring it up to a TARGA-spec car."
After having his work cut out to keep the temperamental Jimmy Special on the road and even coax to the finish line, Copeland is looking forward to a cosier time with the Porsche.
"We've gone from carrying a thousand spares and tools to carrying a new phone and a lighter so if we break down I'll just phone a friend," he joked.
"That was a fast car the old Jimmy, but I was just knackered every day because it took so much work just to keep it on the road. Leaf springs and wheels going in every direction.
"But we haven't got rid of the Jimmy Special. It is a family heirloom so it's sitting out the back in the shed. I don't think anyone is mad enough to drive it aside from me."
Copeland is also pretty chuffed about acquiring a new competition number.
"I was pretty impressed with our new number, 666. It suits us perfectly."
The 2021 edition of TARGA Tasmania sets off from Launceston on April 19 with the first of 37 stages amounting to almost 620km of competitive distance and 2437m of total distance over six days.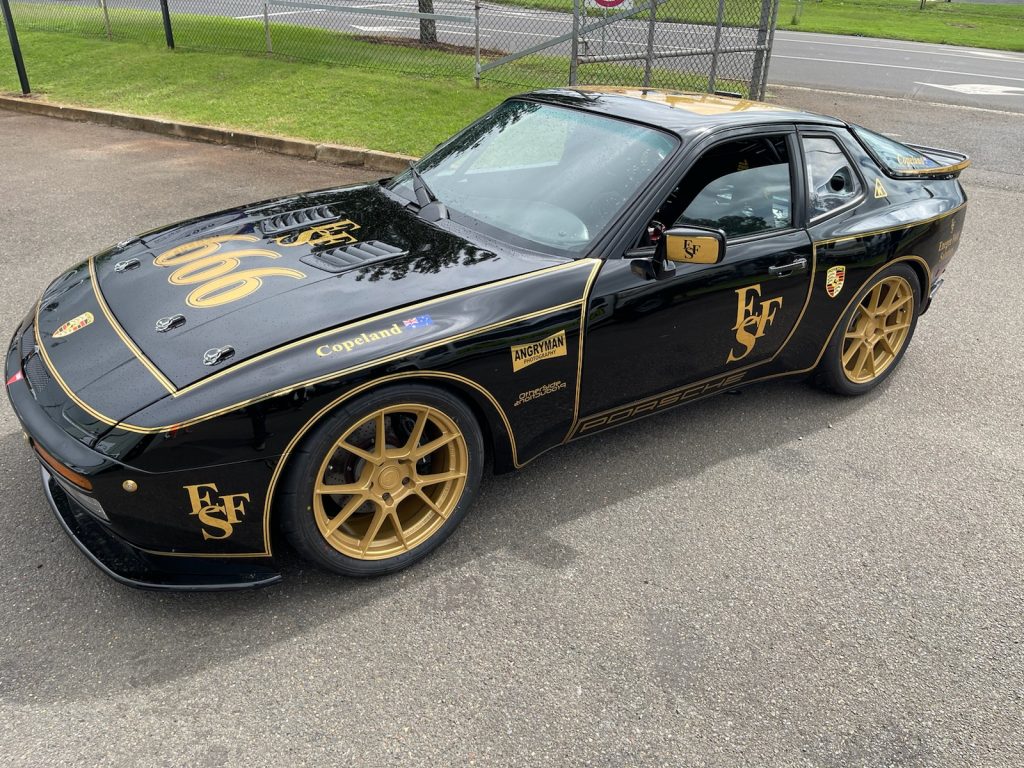 Media contact details
Ian Chesterman – 0417 530 902
Gordon Lomas – 0419 733 995
Social media contact details
Jenna Carmichael – 0487 828 620