Crowds line the finish of the TARGA Tasmania 30 Tour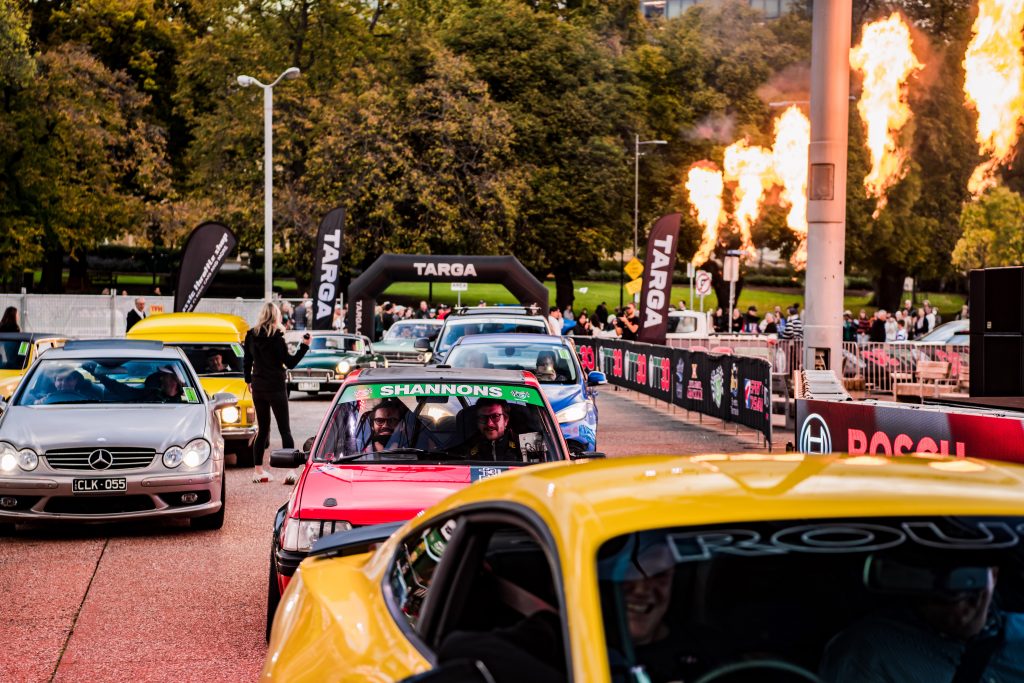 A strong crowd gathered for the BOSCH Motorsport Official Finish of the TARGA Tasmania 30 Tour at Hobart's Princes Wharf 1 precinct.
After six days of stages around Tasmania's most iconic roads, the event ended with a few hundred tour cars and competition cars crossing the finish gantry to collect their much deserved medals.
Competitor Chris Bowden, who drove the multi-million-dollar 1955 Mercedes-Benz Gullwing 300 SL, paid tribute to his fellow Queenslander, Tony Seymour, who was tragically killed on Wednesday.
"It didn't start out well. We knew Tony (Seymour) really well," Bowden said.
"One of the great tragedies for him would be that he would be thinking he has impeded on the sport he loved so much.
"But I think the organisers made the right call.
"I know the competitors who stayed and did the Tour have surprised themselves as to how much fun they've had."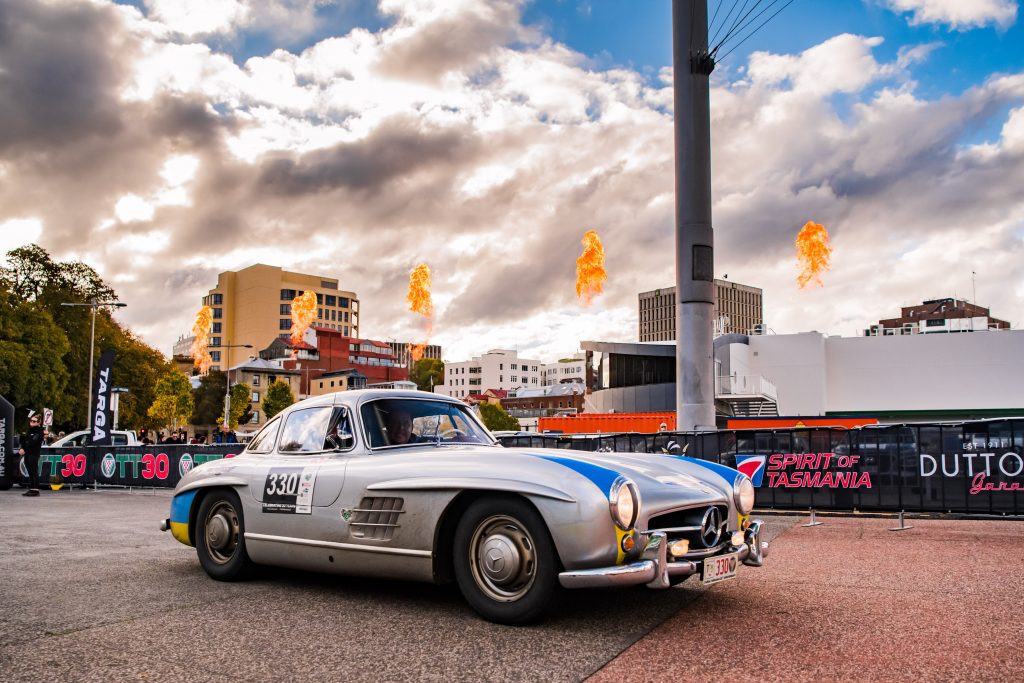 Bowden was thrilled at having the opportunity to pilot one of the world's most iconic pieces of machinery.
"Great food, met some beautiful people. The car just ran perfectly. The only time I lifted the hood was to show people the engine bay.
"Mercedes built these cars to do these kind of events.
"It's an absolute privilege to be able to pilot the car for a week. I learnt a lot about the vehicle and its immense capabilities.
"I just had to keep reminding myself this car is from 1955. It set the bar so high when it was built."
TARGA stalwart Glenn Ridge (1995 Mazda RX-7 SP) was thrilled at the support the event received by fans who lined some of the stages on the final day.
"This is my 29th TT and it was the first time I've done it in a Tour capacity but we saw some great scenery and met some great people and it was a bit more relaxed," Ridge said.
"When you are in the competition you are going as hard as you can and you have to prepare yourself for it.
"This is probably the most relaxed I've ever been coming into Hobart.
"Anyone who gets to do TT loves it.
"The organisers have done a great job and they couldn't have done any more than they have done.
"Everyone is very supportive of this event. We came back from Strahan today and there was a lot of people on the side of the roads. It was fantastic to see."
The event covered more than 2000km and involved 34 stages on closed public roads.