Denyer confirmed for Duttons-backed TT30 tilt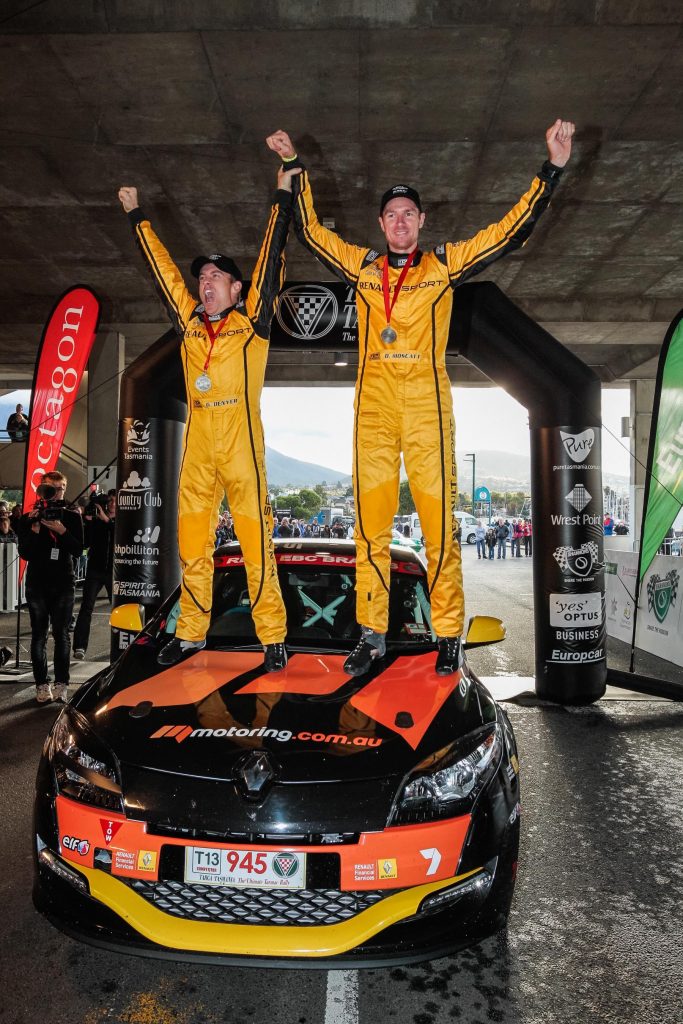 Dancing With The Stars winner and accomplished racer, Grant Denyer, will make his long-awaited return to tarmac rallying at the showcase 30th Anniversary TARGA Tasmania from April 26 to May 1.
And carsales is along for the ride.
Denyer will compete in a two-car Subaru WRX STi operation with key sponsorship from TARGA custodians, Dutton Group.
The second Duttons-backed WRX will be driven by carsales Editor in Chief and Director of Content, Mike Sinclair.
Sinclair and Denyer were team-mates at TARGA Tasmania in 2015 when the latter was second in the Showroom class in a Renault Megane. Sinclair last raced at TARGA in 2016 and finished just off the podium in the then newly-created, premium GT category – also in a Renault.
For 2022, Denyer will be joined by experienced co-driver Ben Searcy. Sinclair will race with two-times TARGA winner, Julia Barkley.
The pair of Duttons WRXs will compete in the GT Production category.
With TARGA's 2022 rule changes, which includes a cap on top speeds, the all-wheel drive Subarus are expected to be more competitive against the GT Outright supercars.
The 30th Anniversary TARGATasmania (TT30) will encompass more than 600km of competitive, closed roads across 35 stages.
"My first TARGA was in 2006, when I won Dancing With The Stars the first time," Denyer said.
"I've had a few first and second places in the event over the years but to come back 16 years later for TT30 with another mirror ball trophy under my arm is an incredible feeling.
"I might glue it to the bonnet as a hood ornament! It's pretty special," the former V8 Supercars rookie-of-the-year stated.
Denyer, who is scheduled to drive at both the Bathurst 6-Hour production car and 12-Hour sportscar events this year, said TARGA Tasmania holds a special place in his heart.
"TARGA Tasmania is hands down my favourite motorsport event," Denyer beamed.
"The spectacular Tasmanian wilderness, world class roads and a gorgeous motor vehicle underneath you is rev-head nirvana. It just doesn't get any better."
TARGA chief executive Mark Perry says the news of Denyer's inclusion is another boost to TT30 event that is bristling with talent.
"Grant Denyer is a good friend of the Targa family and is vastly experienced having competed in our signature rally many times in the past," Perry said.
"It's great to have Mike back as well. 2022 will be his eighth TARGA."
"We are excited to have Grant and Mike in the field in well prepared cars with primary backing from our owners, the Dutton Group," Perry stated.
For further information about the event, including road closure information, go to targa.com.au.