Dunkerton steps out of the shadow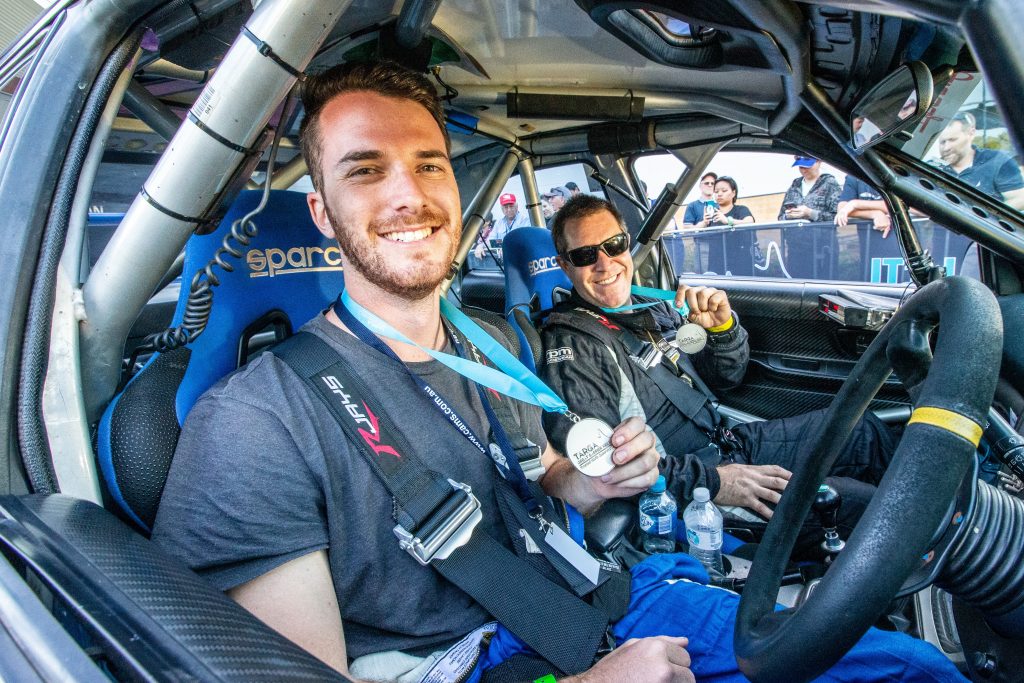 Prominent Cairns lawyer Aaron Dunkerton will fly the family name at the third edition of TARGA Great Barrier Reef from September 4 to 6.

Dunkerton will campaign the 2003 Mitsubishi Evo VIII which was driven to a podium finish last year in the Early Modern class by his famous father, five-times Australian Rally Champion, Ross Dunkerton.

Dunkerton senior remains involved at TARGA Great Barrier Reef as the driver of the 0 car, which inspects the stages at speed ahead of the field being cleared to tackle the stage tests.

Aaron Dunkerton is excited at the prospects of stepping into the Evo which he feels should give him a decent shot at the Early Modern 4 category which is reserved for all-wheel-drive machinery.

"I drove the Subi (2006 WRX STi) last year and it is really a Group N gravel rally car," Dunkerton said.

"The Evo should be a bit quicker because it is set-up for these type of competitions being a purpose-built tarmac car."

In the Early Modern competition at the Cairns-based event last year the Dunkertons were engaged in a gripping fight, with Ross eventually prevailing by 44 seconds to claim third over his legal eagle son.

"For the first two days I was giving dad a hard time but then experience prevailed on the third leg," Dunkerton said.

"Dad pipped me at the last minute but I think that was to be expected."

Dunkerton, like the remainder of the TARGA family, has been eagerly looking forward for the discipline's first event of the year.

"We've been counting down the days and it's great the event is running when so many others aren't," he said.

"The Evo is ready to rumble so fingers crossed we will have a good run. I've just got to make sure I don't bend it."

Dunkerton's co-driver from last year, Matt Davidson, will make the journey north from Brisbane to call the pace notes in the 18-stage event that will see the second day of stages embrace the Cassowary Coast region for the first time.