DYNAMIC DUO SOAR FROM TARGA TOUR TO GT SPORTS TROPHY PODIUM
Many driving enthusiasts have fierce aspirations of competing in a tarmac rally event. After participating in six TARGA events over the years, Robert Bryden and navigator Ian Noble have driven their Lotus Exige Sport 410 to victory, having secured a maiden podium place in the competitive GT Sports Trophy class at TARGA High Country, in Victoria.
Robert has been a passionate driving enthusiast from the young age of six, having an older brother who introduced him to fast cars and driving early on. He isn't a professional, but a self confessed car lover, aiming to enjoy his time behind the wheel and gain some skills along the way. While many driving enthusiasts will initially consider advanced training or track day events as a way to fuel their passions, not too many will realise how accessible a TARGA tarmac rally truly is. In fact, practically anyone can try their first rally event with a road registered vehicle and a Motorsport Australia license.
"I think I am like a lot of other drivers, you think some of these driving events are too hard to attempt or you have to be a professional. With a bit of research & the help of my Sydney Lotus dealership I could do it knowing they were there to help me along the way."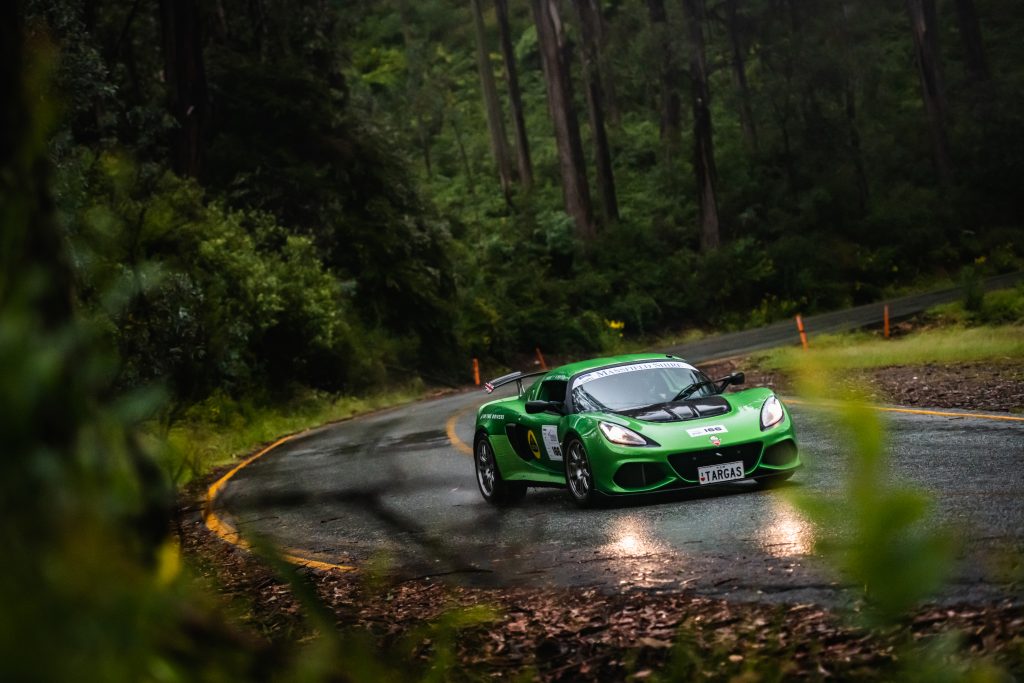 In 2016, Rob decided try his luck at his first TARGA event; he joined the Australian Lotus Tour group at TARGA High Country. TARGA Australia runs a number of Tour groups as part of their tarmac rally event program. These groups travel on the same closed roads as the competition classes, but is not timed and gives any first timer a spirited taste of what doing a tarmac rally is all about, without the stress or pressure of competing. Lotus hosts an exclusive group that is available for owners of Lotus elite sports cars. Prior to learning about this opportunity, Rob was a little daunted by the thought of entering, but the organised, no-fuss Tour group led by Lotus made it simple.
In 2018, Robert and Ian decided to compete in the TSD Competition at TARGA Tasmania, TARGA High Country and TARGA Great Barrier Reef with great success. Multiple top five positions at each of these events pushed the duo to take on the GT Sports Trophy class at TARGA High Country 2021, so Robert upgraded to a Lotus Exige Sport 410.
"Once we had a taste of what Targa was about, we felt comfortable enough to try a more competitive class. Driving on closed roads in a tarmac rally is a unique experience. It's not just about the driving, but doing an event with other driving enthusiasts is like nothing else."
With the assistance of Simply Sports Cars Lotus in Sydney, their car was prepared with all the necessary safety equipment which included safety harnesses, driver and navigator communications as well as a safety roll cage. They were ready to take on the mountain.
The opening day of TARGA High Country enveloped crews in rain and mist. Even with border restrictions hampering event entries, there were over 60 cars rearing to go. By the end of the first leg, Robert and Ian were leading their category with a six second gap to second place.
"Day one…was a huge challenge. We had no idea how we would go and had no expectations at all. The car was superbly set up by Simply Sports Cars and we just drove smoothly, linking turns and not throwing the car about. To our great surprise [ and I'm sure to the surprise of others ] we ended up leading the field in our class against some very experienced competitors. Our time was even ahead of some of the Open class competitors!"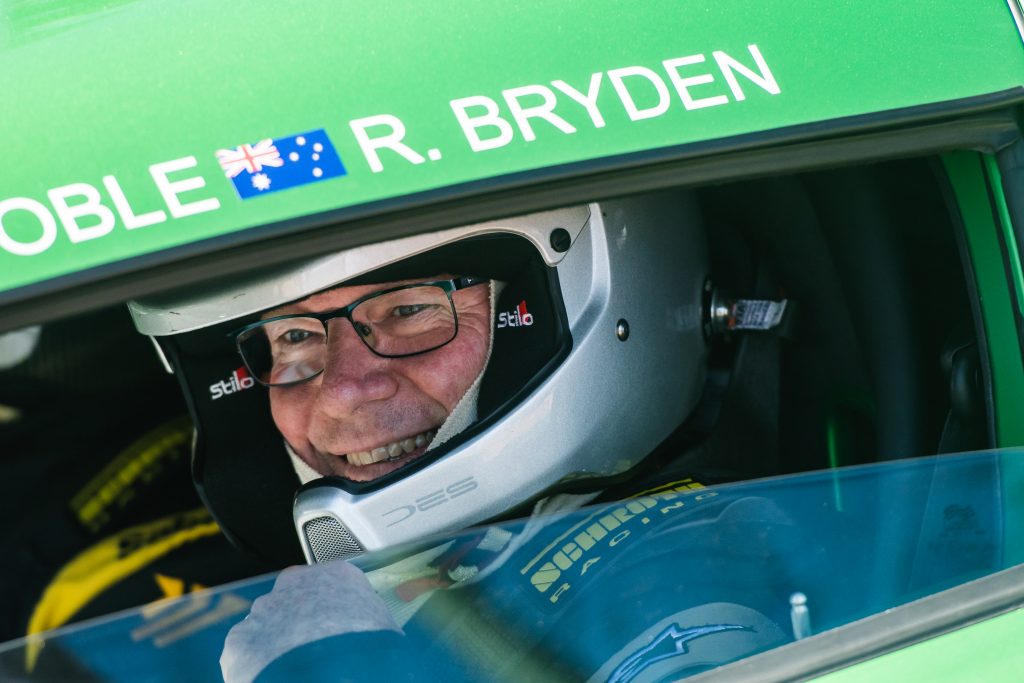 Day two rolled in with clear skies and some longer stages. By the afternoon, Robert and Ian had moved to second place behind Trude and Morrison with another sub ten-second gap separating the teams.
"I think in the drier conditions, we had less of an advantage with our smooth and gentler driving style than we did in the wet, although we did win one stage and were not far behind on the others – a second here and there. It was huge fun competing against former targa winning teams in our class and then having social dinners at night and 'talking it up' with lots of laughs together''
The battle of the last stages during day three saw Rob and Ian finally pass Sher and Murphy to clinch their first ever podium position in GT Sports Trophy. After three days of gruelling competition, it was less than 30 seconds that separated the top three positions; all Lotus Exiges.
"The final day, we knew we had to push it to hold onto a podium position and that we had a real chance of overtaking the car ahead. We went into it with a positive mindset while realising TARGA is all about finishing – to balance pushing on hard, communicating between driver and navigator while not overdoing it. If you make an error on a [regular] track, there's a strong chance nothing untoward will happen. An error at TARGA is less forgiving so judgement and caution play a significant part in success. We went really hard on the Jamieson stage, and caught time on the leader and actually caught and passed the car in third spot behind us. The fourth placed car went too hard and went off. This gave us a real chance on the last stage; the fabulous run through Mansfield township, where the locals were set up in their yards watching and cheering as the cars flew past. We nailed the town stage and got the second fastest time ever by a Lotus and a time that gave us tenth outright despite our 130kph maximum speed allowance. What a way to finish the event, ending up only 25 seconds behind our good friends Simon and Deon after three days competing."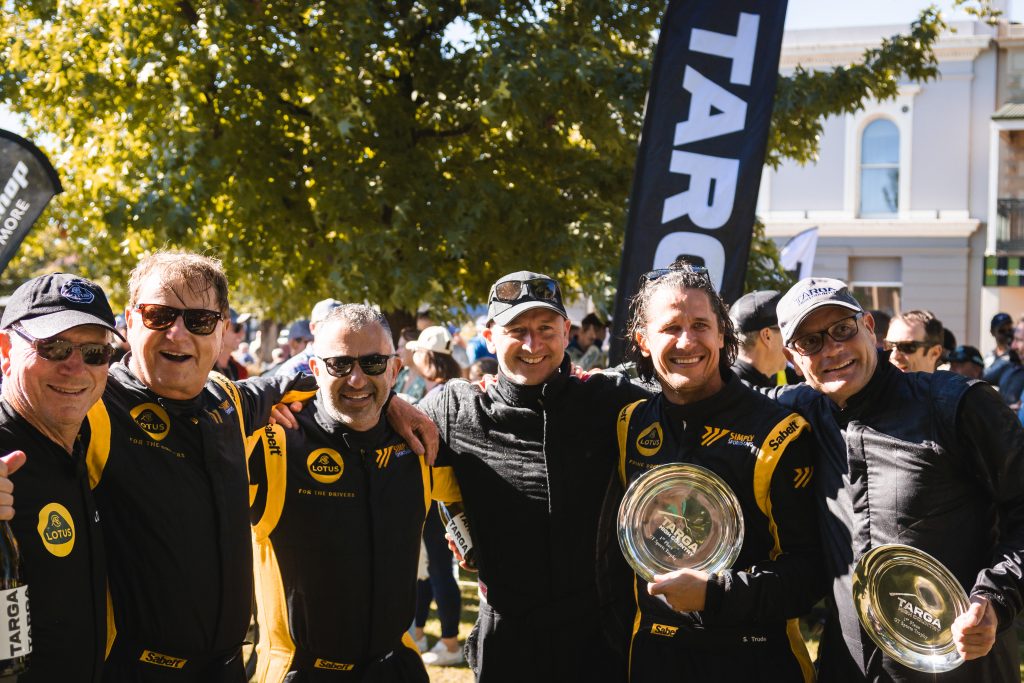 Mansfield Shire GT Sports Trophy 2021 Results
1st Place – Simon Trude/Dion Morrison (2019 Lotus Exige 410 Sport)
2nd Place – Robert Bryden/Ian Noble (2020 Lotus Exige) +25s
3rd Place – Steven Sher/Fergal Murphy (2016 Lotus Exige) +2:07s
This is the story of how a true car lover worked his way through the TARGA ranks, slowly gaining experience through the Tours, and eventually finishing second place in one of the more prestigious competition categories. Rob is an excellent example of how anyone can achieve their motorsport dreams with a little bit of patient perseverance. Congratulations Rob and Ian!
You can watch the full interview here.
HOW CAN YOU ENTER A TARGA AUSTRALIA RALLY EVENT?
Lotus Cars Australia make it really easy for any owner of an Elise, Exige or Evora sports car to participate in a TARGA Australia tarmac rally event by hosting an official Lotus Tour Group. This is the first step for anyone wanting to see what a rally event is like. Head to www.lotuscars.com.au to find out more.
Simply Sports Cars Lotus in Sydney provides support for driving crews who are interested in getting into the competitive classes like TSD, GT Sports Trophy or the open GT classes with either ground up vehicle builds, modifications to existing vehicles or their TARGA GT spec rally car package. Head to www.simplysportscars.com to find out more.
Special thanks to Paul D'Ambra for this article.