EVERY GROWN MAN'S DREAM: SHANE JACOBSON ON DAY ONE OF TARGA TASMANIA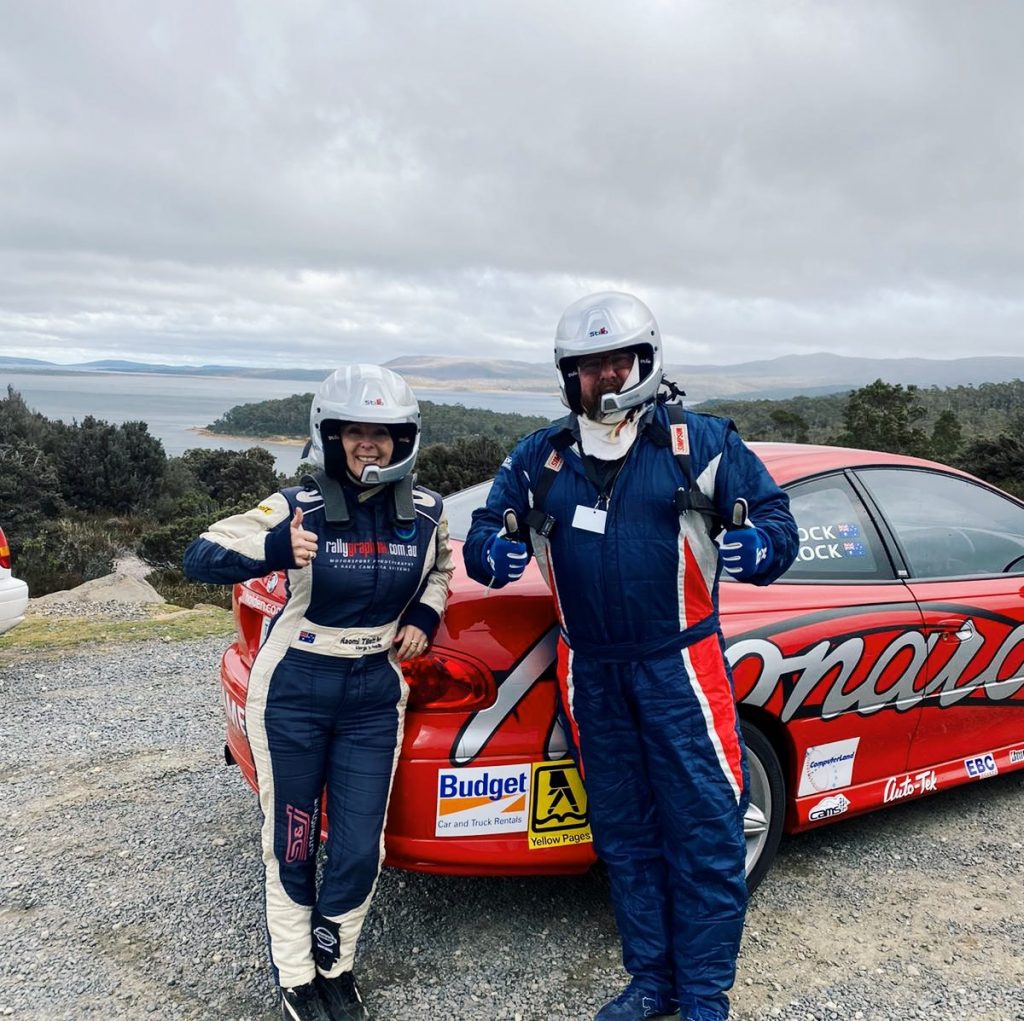 Monday April 19, 2021
TV and film star Shane Jacobson completed a successful day behind the wheel of a red Holden Monaro.
Driving with experienced co-driver Naomi Tillett, Jacobson brought home the replica of the Monaro Peter Brock drove at TARGA earlier last decade in 15th place in the Spirit of Tasmania GT Sports Trophy.
Jacobson is clearly having a blast at his first attempt at TARGA Tasmania.
"It's fantastic as long as I do as I'm told by my navigator and I'm getting the hang of it," Jacobson said.
"The car's fantastic and as long as I respect it, it will stay on the road and be kind to me.
"Being in this event is better than every boy's dream – it's a grown man's dream come true for me.
"It's already exceeded my expectations and I'm loving every single stage.
"The idea is to keep the car straight and to enjoy myself and the event is already delivering what I wanted.
"I'm travelling Tasmania, and seeing some amazing scenery – and I'm totally blown away by how well the event is run and it's not easy to do that.
"I already want to come back again next year, or better still, I'm staying in Tassie. Somebody get me a passport."
Media contact details
Ian Chesterman – 0417 530 902
Gordon Lomas – 0419 733 995
Social media contact details
Jenna Carmichael – 0487 828 620