Gluskie and Winter out to avenge TARGA High Country crown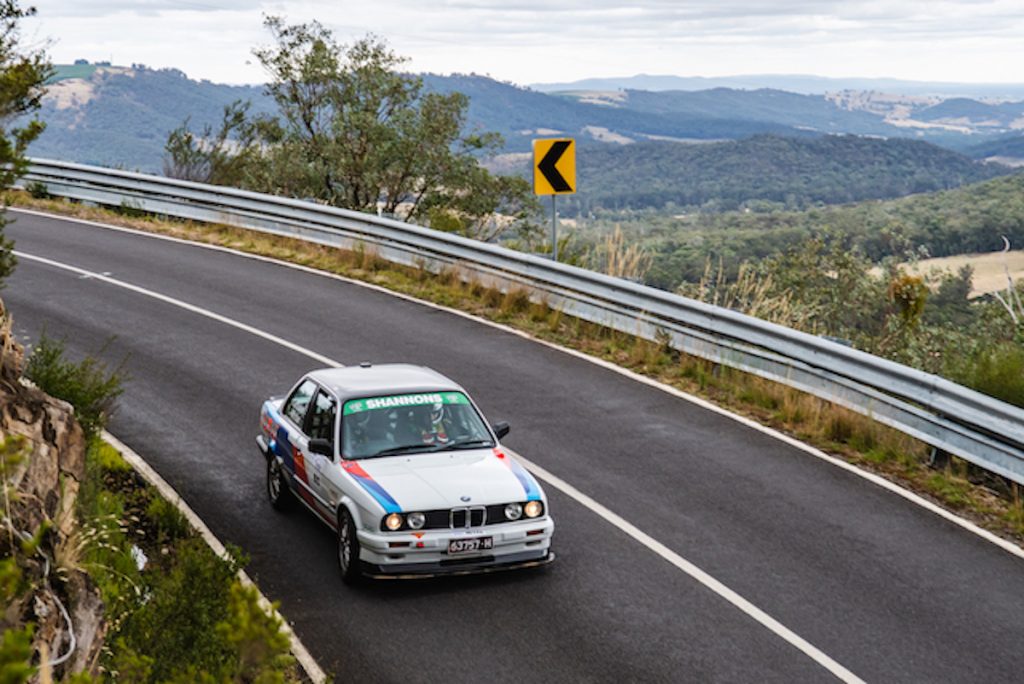 Regular Classic competitors Peter Gluskie and Samantha Winter are itching for TARGA High Country to spring back into action from February 11 to 13.
COVID restrictions meant Gluskie and Winter were forced to remain in their home city of Melbourne during the last TARGA rally at Cairns in September.
For the Mt Buller-based event, Gluskie and Winter return in their reliable 1989 BMW 325 in the Classic Handicap section where they were successful in February last year.
"TARGA High Country is our local event. Both Sam and I are from Melbourne so we are looking forward to it," Gluskie said.
"We've always done pretty well there but I think this year there are some strong crews in both Classic Handicap and Classic GT.
"The entries look really healthy. I think there is a bit of pent-up demand. Everybody wants to get out and start racing again because it's been a patchy year on that front."
Being unable to travel to Queensland for the last TARGA event means Gluskie and Winter have not competed since TARGA Tasmania last year where they finished fourth in class.
"We, along with many other interstate competitors, were unable to get approval to travel to Queensland with COVID," Gluskie said.
"The previous year the Government said, 'yes we will give you an exemption' but obviously last year it became harder and there was more worry about the risk.
"It was a shame because it's one of those events we do enjoy.
"We moved heaven and earth and more to get to Queensland in 2020 but that's the joy of the pandemic, you've got to work with these things."
In the interim, Gluskie has kept his enthusiasm burning with some track time in the E30.
"I've done a couple of track days just to keep my inspiration levels up. Apart from that there hasn't been a lot of work to do with the car.
"The same set of tyres from TARGA Tasmania last year are still on the car. It is just ready to roll with a wash and a clean required.
"It makes life so much easier to have a reliable vehicle which is one less thing you have to worry about too often.
"I think we will have some good weather, it probably could be a bit hot but we'll see what we are confronted with on the weekend."
TARGA High Country regulars Jack Waldron and Vin Gregory are among nine entries in Thoroughbred Trophy while the penalty points based TSD Trophy features a strong line-up that includes the experienced Steve and Heather Brumby in their 1999 Alfa Romeo GTV.
GT Sports Trophy has drawn a highly competitive field with 2021 winners Simon Trude and Dion Morrison returning in their 2019 Lotus Exige Sport 410.
There are 20 competitive stages scheduled across the three days with eight stages listed for the opening day where the lunch stop is at Whitfield.
Saturday action sees six stages with the lunch break at Euroa before the field finishes the day with the popular street stage through Mansfield.
TARGAfest will follow immediately after the street stage with the first competition cars expected at 5pm.
The final day sees another six stages with the first competition cars expected at the Eildon lunch stop at 11.10am.
The field will then tackle the final three stages – Skyline, Eildon and the final run to the Mt Buller summit where the first competition cars are set to be flagged away at 3.41pm.
For more information include full road closure details head to targa.com.au