Inaugural TARGA High Country Sprint 1 Champions Crowned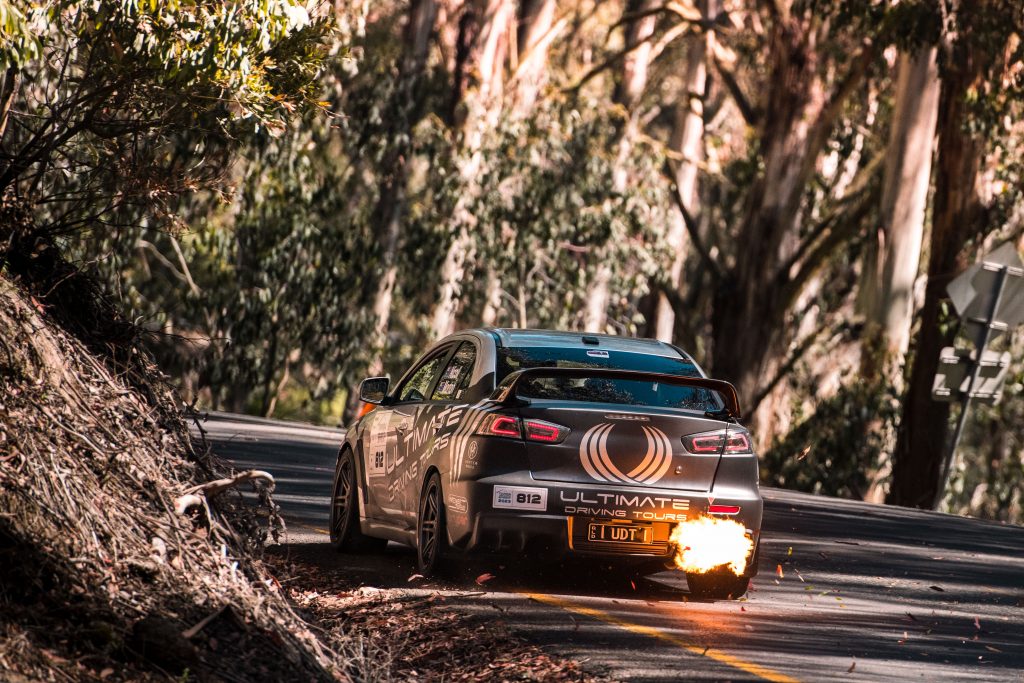 The inaugural TARGA High Country Sprint Day 1 champions have been crowned, after four runs up Mount Buller today.
The new mountain Sprint format has seen Sydney driver Jeff Morton and co-driver Daymon Nicoli take out the Dutton Garage Early Modern 4 and the Overall Standings by a slim eight-seconds, in the 2009 Mitsubishi Evolution X that won the Overall TARGA High Country title in 2021.
The pair admitted the first run was a bit challenging as they worked to become more familiar with the Evo, having only driven it for the very first time on Friday, but by the second run, they were consistently posting the fastest times and on their way to defending their Overall TARGA High Country title.
"I'm feeling really satisfied with how today went," Morton said. "I haven't driven a four-wheel drive turbo manual for like 20 years, so it's totally different to what I'm used to and we worked our way into it.
"All of the competition is really close here, the cars are pretty evenly matched. I think everyone knows their car, and we're still learning how to get the most out of this car, so we were able to improve during the day and overcome that deficit."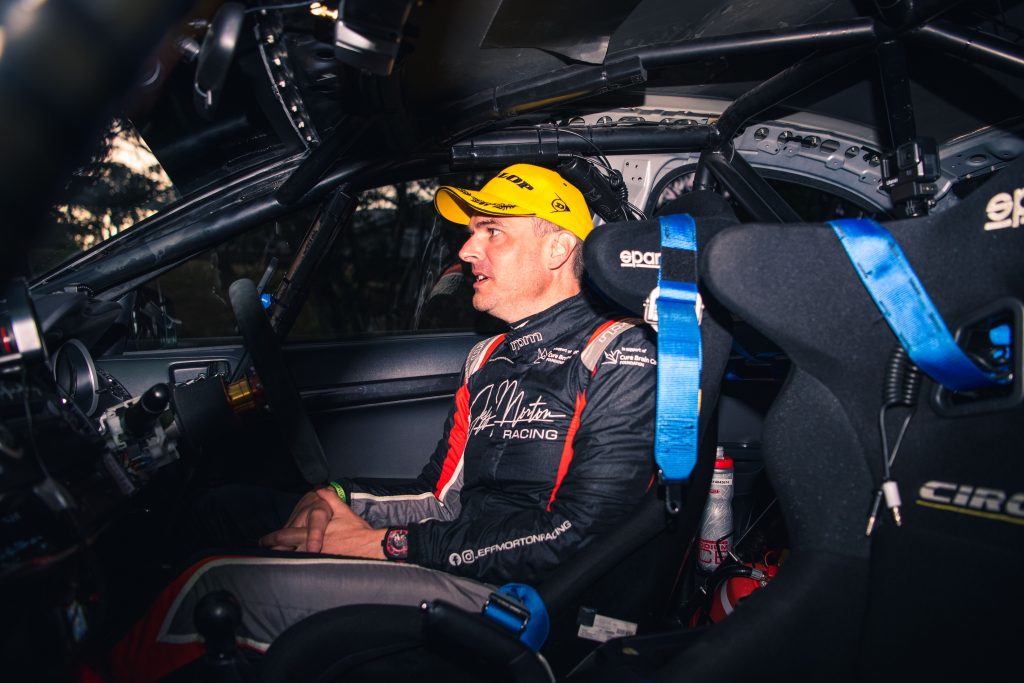 Morton said the four-run Sprint course will work in his favour, knowing he's adapting to an unfamiliar car.
"Being able to repeat the same stage means you can try a different thing or learn something from what happened last time, and that's not normally what happens in TARGA events" he said.
"Usually we only get to do the mountain twice but that's my favourite stage in the whole of Australia, so when I heard that instead of doing the whole course that it was going to be a Sprint up and down, I was like, 'sign me up, how I just need to get a car'."
The inaugural TARGA High Country Sprint consists of two separate one-day events, where points are awarded for the final results of Sprint 1, which will be added to the points from Sunday's Sprint 2 results to crown the overall champion.
Close on Morton and Nicolis' tail for the overall Championship is Liam and Larry Howarth in their 1995 Nissan Skyline GT-R V-Spec, sitting second in the Overall standings.
Liam said he was really pleased with their team's performances today.
"We love the Mount Buller road so any chance to drive it is a great opportunity," he said. "We had eight really clean stages and felt fast most of the time and had a lot of fun."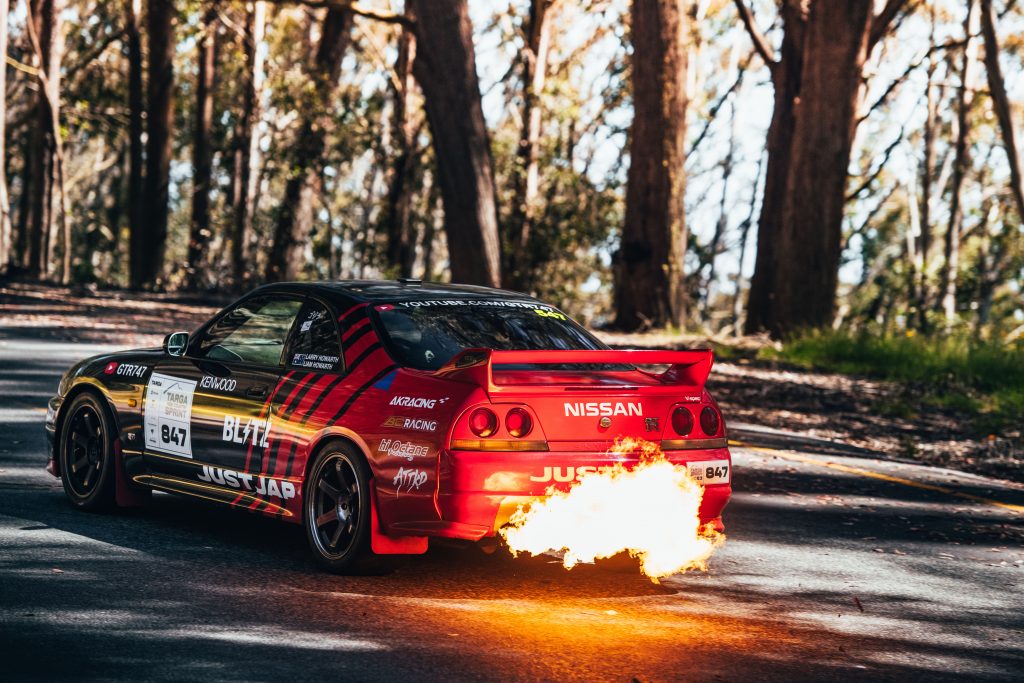 Liam said he has enjoyed using the Sprint format to experiment with his approach, and looks forward to perfecting his run in Sprint 2 tomorrow.
"[This format] means we can take a couple of different gears through corners that I usually wouldn't get the chance to experiment with," he said.
"Normally we'd just be on that stage twice in the event so you just go with the safe option. The experiments worked in a few corners and not in others, but hopefully by the end of tomorrow we will have the fastest way up the hill."
Third place Overall, but first in the Mt Buller GT Production is Peter Nunn and Keith Johnston in their 2016 Porsche Cayman S. After a clean sweep of all eight stages in Sprint 1, they secured the win with a comfortable 40-second lead.
Tasmanian Darryl Bennett won the Shannon's Classic Handicap Sprint 1 alongside his co-driver Mary White in their 1989 Suzuki Swift GTi.
While Adam Spence and Lee Challoner-Miles (2006 BMW M3) are the only Dutton Garage Modern 2 competitor, they're still in the mix for the Overall title, placing seventh in Sprint 1.
In the trophy classes, TSD Trophy Chris Oldaker and David Greaves (2013 Renault Megane) snatched the first place finish after the day's final stage, with three flawless stages to drop just eight points over the eight stages.
Suren Chandrajit and Darren Soppi (2018 Subaru WRX STi) are guaranteed a title in the Mansfield Shire GT Sports Trophy, while Victorians Stephen and Jack Gould secured a first place finish in the Shannons Thoroughbred Trophy in their 1985 BMW 323i.
All cars will return to the mountain tomorrow for the TARGA High Country Sprint 2, where there's a cleanslate on the pointboard, and new daily winners could be crowned, before points are calculated for the overall TARGA High Country Champions.