Local driver ready for 'TARGA' fun ride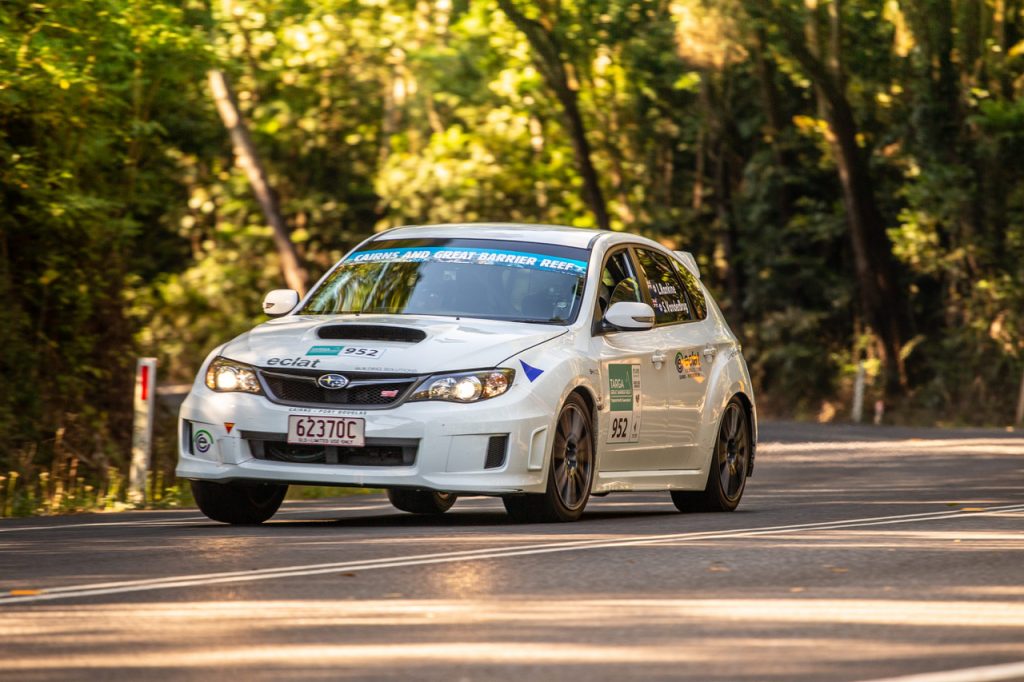 TARGA convert and Cairns builder Steve Van der Brug is eager for the field to blast off after months of frustration during the COVID-19 crisis.

Van der Brug and co-driver Linda Rankine are among several leading contenders in the GT Production category in their Subaru WRX STI.

The Far North Queenslander has been bitten by the TARGA bug since the high profile national tarmac rally Championship first came to Cairns in 2018.

After competing in the four-round Motorsport Australia TARGA Championship last year, including the season-ending snow-hit High Country event at Mt Buller in Victoria, Van der Brug has been counting down the days to his home event.

"We were basically ready to go for Targa Tasmania a few months ago but with all the COVID stuff going on and border closures it just wasn't possible for that event to go ahead," Van der Brug said.

"It is a huge relief that TARGA is able to continue with Great Barrier Reef and now we just want to get in there and drive."

While keen to be competitive, Van der Brug maintains that his passion for TARGA is all about the fun factor.

"We are just steady as she goes and we are there to have fun more than anything. Obviously the faster you go the more fun it is," Van der Brug said.

Van der Brug is particularly looking forward to the second day of competition which will take the TARGA field to the Cassowary Coast region for the first time.

"There's plenty of really nice stages. I went and had a look at Innisfail a couple of weeks ago which looks pretty interesting," he said.

"Everyone is sports starved up here in Cairns so I'm sure the community is ready to get behind TARGA in a big way."