Maguire takes day one TARGA Tasmania lead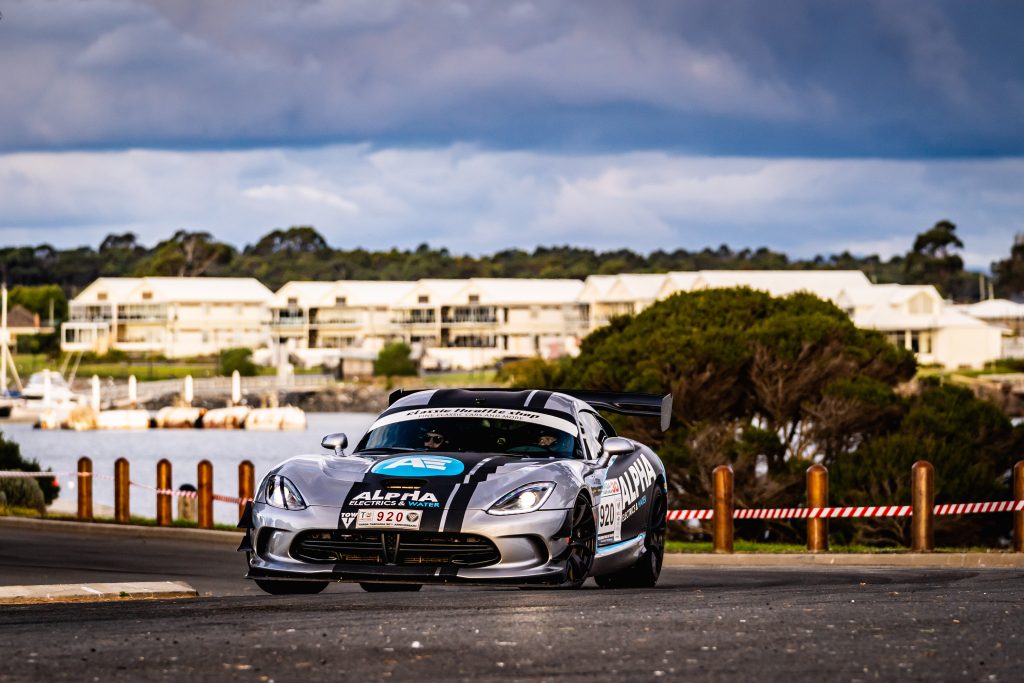 Defending champions Eddie Maguire and Zak Brakey have seized an early lead as the 30th anniversary edition of TARGA Tasmania fired into action today.
Guiding their Dodge Viper through the 4.80km George Town stage, Burnie pair Maguire and Brakey topped the run by seven seconds.
While it was a solid start for Maguire and Brakey, fellow Dodge Viper campaigners and seven-times winners Jason and John White struck oil and hit a kerb, forcing them to limp through the stage to finish down in 43rd, almost 3 minutes 20 seconds from the lead.
Maguire said he also struck the same oil and had a few moments through the stage but was fortunate to make it through without incident.
"It was incredibly slippery," Maguire said.
"We had a big moment where the Whites went off and hit the kerb but we were lucky enough not to collect the gutter.
"We are a bit devastated because we were looking forward to racing properly and I really feel for the Whites."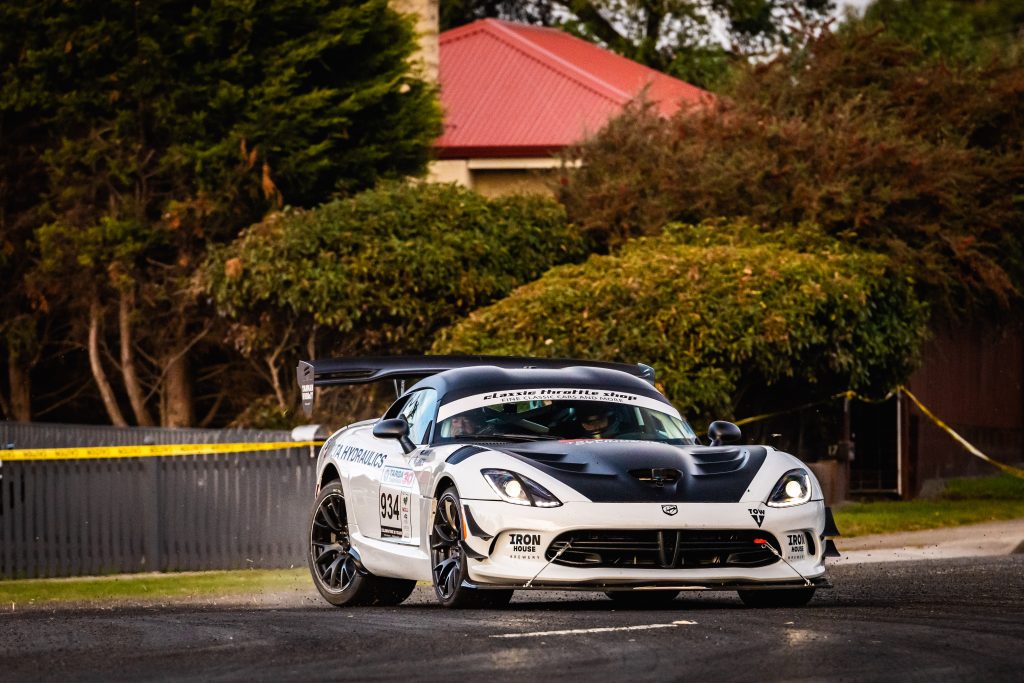 Sydney's Jeff Morton and Daymon Nicoli (Porsche 911 GT2 RS), who stormed to their maiden outright win at High Country in February, are equal second.
Matching Morton and Nicoli were Angus Kennard and Ian Wheeler (Nissan GT-R).
Sharing fourth overall are Hobart's Michael Pritchard/Gary Mourant (Ultima RS) and Tony Quinn/Kate Catford (Nissan GT-R).
Topline Shannons Classic GT competitors Jon and Gina Siddins blitzed George Town, covering the 4.80km in 3min16 to lead the popular class by eight seconds.
In Shannons Classic Handicap the experienced Peter Gluskie and Samantha Winter (BMW 325e) scampered to a two second lead.
Dutton Garage Early Modern 2 and Early Modern 4 sees Andrew Bollom/Collins Greaves (Mazda RX-8 SP) lead by six seconds with Jason and Fiona Wright holding the barest of leads in the later category.
Classic Throttle Shop GT Production is topped by Stephen Maguire/Stuart Benson in their 2011 Mitsubishi Evo X.
TSD Trophy is being lead by Tracey Hoven and Garth Davies (2018 Alpine A110).
Matthew Carey/Jason Spotswood (1979 Holden Commodore) go into Day 2 with a 17 second lead in Shannons Thoroughbred Trophy while in Spirit of Tasmania GT Sports Trophy, Steven Sher/Fergal Murphy (2016 Lotus Exige) have a 16 second edge.
After the big field filed through the 3.57km opening stage (Hillwood) without incident, a couple of hitches struck the second stage.
There was a delay on the George Town after New South Wales pair Peter and Tristan Taylor collected a power pole on the George Town stage, walking away without injury.
Their GT Sports Trophy class 2015 Lotus Exige Sport 350 suffered heavy frontal impact during the incident.
Then the 1961 Volvo 122S of Ashley Yelds and John Doble went off as well.
Earlier Brisbane pair Zach Hegde and Sam Kenney (Retromotive 1981 Porsche 911) experienced a mechanical issue before scampering back to rejoin the action and complete George Town in the Thoroughbred Trophy class.
The day featured the ceremonial start from Launceston's Grand Chancellor hotel before competitors headed out for the first of two competitive stages in the afternoon.
TT30 continues tomorrow with six stages to the north-west of Launceston with the lunch stop at Sheffield.
See all results HERE