Maguire wins TARGA Tasmania 30 as results announced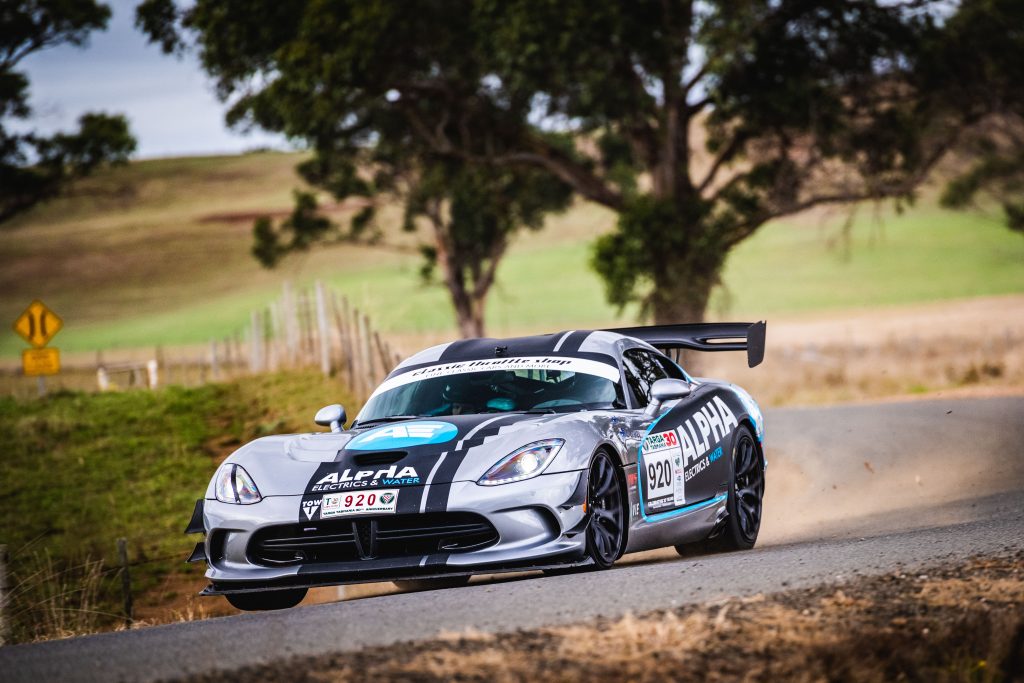 Burnie driver Eddie Maguire has been declared the winner of the TARGA Tasmania 30th anniversary event.
Maguire (Dodge Viper) had climbed to a lead of just under one minute after officials moved to downgrade the event at the end of Day 2 after the tragic death of fellow Outright competitor Tony Seymour.
Reigning TARGA High Country champions Jeff Morton and Daymon Nicoli (2019 Porsche 911 GT2 RS) placed second overall in Dutton Garage GT Outright.
For Maguire, it was a case of mixed emotions winning TT for a second successive year.
"We are glad we had the pace," Maguire said.
"After last year's tragic finish and we didn't get to enjoy the spoils of winning the event, our main aim this year was to come back and prove that we had the pace.
"We wanted to race the Whites (Jason and John) and race them fair and square.
"Although they had a bit of misfortune at George Town on the first day they had no excuses for the second day so we had them fair and square.
"It is just a shame we couldn't continue and battle with them for the rest of the week."
Maguire and his co-driver Zak Brakey claimed five of the six stages on Day 2 with Morton winning the final stage of the day.
After suffering a broken right-rear upright at George Town on Day 1, Jason White went into recovery mode in his Dodge Viper, rocketing up the order to be classified in 14th after starting the day 133rd. White matched Maguire's time on the Mt Roland stage.
Third in GT Outright was Angus Kennard with Ian Wheeler in their 2015 Nissan GT-R.
Jon and Gina Siddins were classified winners in Shannons Classic GT by 22 seconds after another polished run in their beautifully prepared 1970 Datsun 240Z.
There was an epic battle in Classic Throttle Shop GT Production section with Ben Newman and Adam Kudra taking a 16 second win.
Trevor Macleod, in a 2009 Nissan GT-R with Steve Glenney topped the Dutton Garage Early Modern 4 class.
Peter Gluskie and Samantha Winter (1989 BMW 325e) shared the spoils in Shannons Classic Handicap with Peter and Sari Ullrich (1964 Studebaker Avanti).
In Dutton Garage Early Modern 2, Adam Spence and his navigator Lee Challoner-Miles (2004 BMW M3 CSL) were victorious with a slender one second margin in a class where less than a minute covered the top five.
Spirit of Tasmania GT Sports Trophy was topped by Steven Sher/Fergal Murphy (2016 Lotus Exige while Matthew Carey/Jason Spotswood (1979 Holden Commodore) took the Shannons Thoroughbred Trophy.
Queenslanders Darryl and Peter Marshall (2002 Ford Pursuit Ute) edged to a three-point win over Tracey Hoven/Garth Davies (2018 Alpine A110) in the penalty-points based TSD Trophy.
See all results HERE