Quinn on target for maiden Great Barrier Reef crown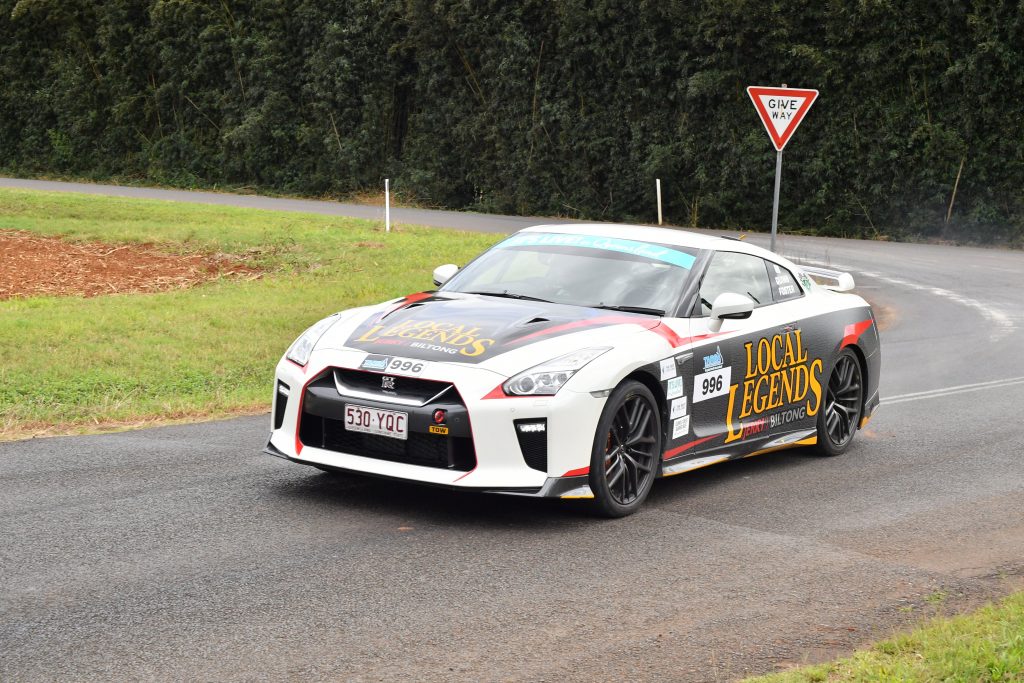 TOP businessman Tony Quinn completed a flawless day to head the field after Day 2 of TARGA Great Barrier Reef.

Quinn and his fellow Queensland co-driver Brian Foster exploited their experience to withstand a strong challenge and lead outright standings and GT Outright classification.

The TARGA stalwart has forged a strong affinity with his 2018 Nissan GT-R R35 which has proven reliable, tough and swift on the challenging North Queensland tarmac.

"The car is going gangbusters and we've had no problems," Quinn said.

"It's steady as she goes and we are looking forward to another trouble-free day tomorrow."

Snapping at the heels of the Nissan is the AMG GT R in the hands of driver Luke Anear and co-driver Andy Sarandis who are 37 seconds behind the Quinn combination.

Ironically it is the same margin Quinn held after the opening day from Tony and Sandra Seymour who now find themselves in third outright in their 2013 Lotus Exige, but now more than a minute further back.

Anear's high performance Mercedes coupe is doing battle in its first TARGA event which has proven technically challenging for its crew.

The GT R is not producing its full complement of horsepower which has hampered the full potential of the machine, however Anear made strong inroads across the six-stage day taking 15 seconds from Quinn which will give him some hope of closing the gap on the final day.

Jon and Gina Siddins started to fire in the Classic GT category however their run sadly came to an abrupt end with mechanical issues in their 1970 Datsun 240Z after lunch.

That left the highly consistent Anthony Genocchio and Robert Horsall (1983 Holden Commodore VH) with a massive 13-plus minute lead over Dan Bowen and Tiffany Hepburn's 1965 Ford Shelby Mustang.

Victorians Peter Gluskie and Samantha Winter have extended their advantage to hold a comfortable lead in Classic Handicap.

The BMW 325i pair are up by one minute and 23 seconds over Lindsay Stone and Simon Martin (1989 Mazda RX7).

GT Production leader and Cairns local Steve Van der Brug and co-driver Linda Rankine have a tidy three minute 48 second advantage over Murray Young and Scott Griffin's 2012 BMW M3. 

Bo Williams and Dirk Witteveen (2001 BMW M3) lead Early Modern 2 while Early Modern 4 is topped by Andrew Horn and Sally Coning in a 1998 Mitsubishi Evo 5.

Darryl Marshall and co-driver Peter Marshall are engaged in an arm wrestle in the points-based TSD Trophy section of the event. The Marshalls are nine points up on Agim Selita/Gezim Bashi (2007 BMW M5).

Leaders in the other trophy classes, include Wayne Udy and Mia Williams (2019 Lotus Exige 410 Sport) while Tim and Kym Hall (1980 Holden Commodore) top Thoroughbred Trophy.

Remarkably, Udy is in fourth outright in what many are calling the drive of the event.