Race for TARGA Championship points off and running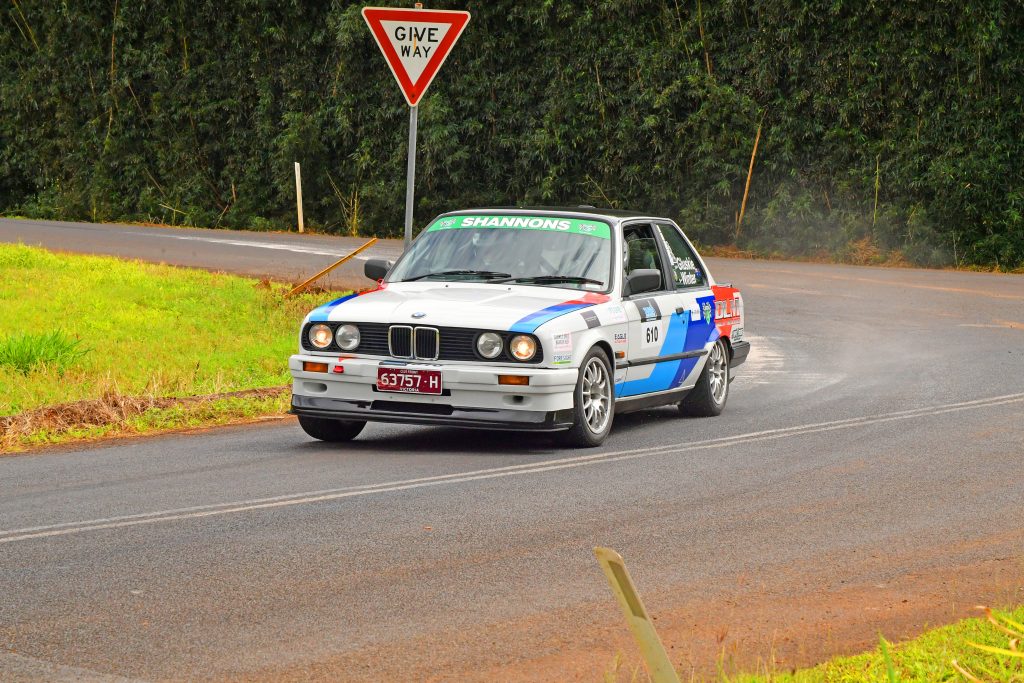 Competitors have banked their first allocation of points towards the Motorsport Australia TARGA Championship following the maiden TARGA event of 2020, TARGA Great Barrier Reef in Cairns recently.
At the top of the leaderboard across the categories there is a mix of familiar and fresh faces.
Circuit and TARGA veteran Tony Quinn and co-driver Brian Foster are the leaders in Modern Outright following their all-the-way win in North Queensland in their 2018 Nissan GT-R.
They have accumulated 70 points to lead Modern Outright by seven points from Atherton Tablelands pair Andrew Horn and Sally Coning (1998 Mitsubishi Lancer Evo V).
Quinn/Foster also have a seven point edge over Luke Anear and Andy Sarandis in GT Outright after the latter's Mercedes AMG GT-R encountered a glitch which starved the supercar of producing full power in its TARGA debt.
Classic Outright sees Peter Gluskie and Samantha Winter (1985 BMW 325i) in the lead from Lindsay Stone and Simon Martin (1989 Mazda RX-7) by seven points respectively.
The standings are the same for the Classic class as well.
The results were rich reward for the Melbourne pair who went to extraordinary lengths to gain exemptions and quarantine in the lead-up to the event which was hit with a depleted field due to the border restrictions.
In the other classes, well-known Sunshine Coast car collector Dan Bowden and co-driver Tiffanie Hepburn (1965 Ford Shelby Mustang) leads the standings in Classic GT on 70 points with Mark Griffith and Ryan Preston (1969 Datsun 1600 SSS) on 63 points following the non-finish of several leading competitors.
Cairns builder Steve Van der Brug and Linda Rankine (2009 Subaru WRX STi) are on top of the GT Production standings with 70 points, 7 ahead of fellow Cairns competitor Murray Young and Scott Griffin who debuted their 2012 BMW M3.
Following dramas on the final day, Bo Williams and Dirk Witteveen (2001 BMW M3) eventually made it to the final time control to earn maximum points to lead the1993 Daihatsu Charade pair of Michael and Brian Walsh in Early Modern 2.
The Early Modern 4 standings see Andrew Horn and Sally Coning top the class on 70 points ahead of Gregg and Callum Taylor (2008 Subaru WRX) on 63 points.
The hard working combination of Darryl and Peter Marshall (2002 Ford Pursuit Ute) lead TSD Trophy standings by seven points from Agim Selita and Gezim Bashi (2007 BMW M5).
Marshall and the BMW pair were locked in a tight battle on the final day, both conceding just two points each in the highly competitive class.
"We were trying a new timer in the car and were getting used to the way it counts down and it was a matter of fine-tuning. But we managed to find the sweet spot," Darryl Marshall said.
The situation in the other trophy classes sees Wayne Udy and Mia Williams (2019 Lotus Exige 410 Sport) lead GT Sports Trophy after their remarkable run at TARGA Great Barrier Reef where they were third outright. The pair are on 70 points with Rob Oshlack and Neysa Ellison (2017 Ford Focus RS), seven points back in second. While in Thoroughbred Trophy, Tim and Kym Hall (1980 Holden Commodore) claimed the maximum 70 points to lead Paul Frank and Leo Rodriguez 1988 Mazda RX-7 who earned 63 points.
The Motorsport Australia TARGA Championship will continue with Round 2 at TARGA High Country which will be based in Mansfield/Mt Buller in Victoria from November 13-15.
View the current points table here.