Safety measures implemented for TARGA Tasmania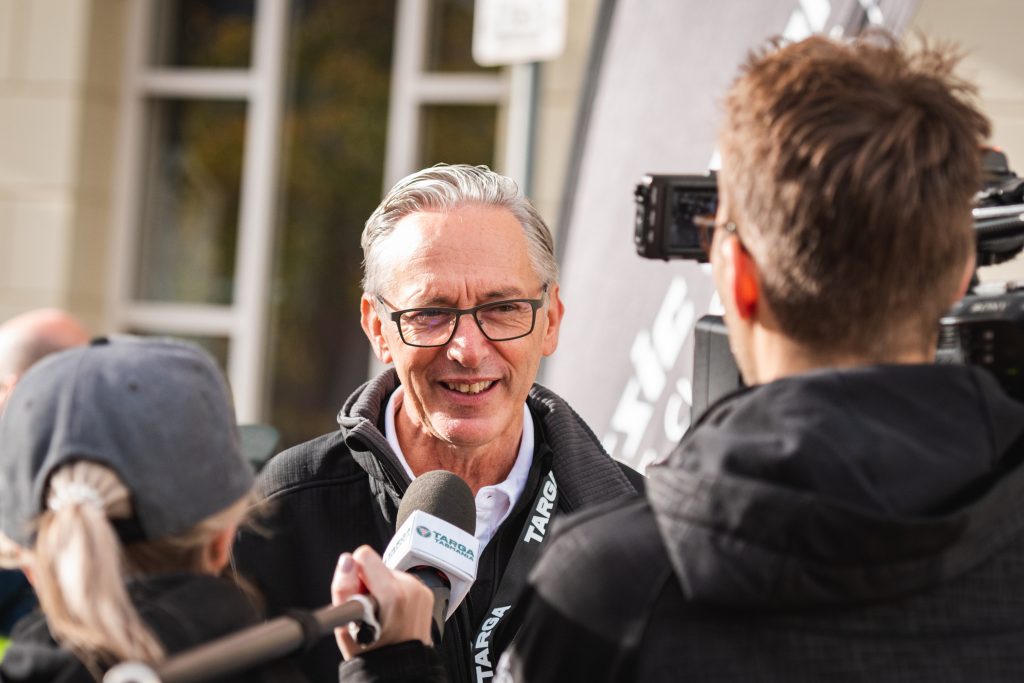 TARGA Tasmania has undergone a major safety review after recommendations released by Motorsport Australia's Investigatory Tribunal being implemented for the 30th anniversary event from April 26 to May 1.

TARGA has moved to implement all 17 recommendations that fall within its remit while the remaining six are being addressed by Motorsport Australia.

Of those, all but two of the recommendations – numbered 9 and 11 and involving car set-up and licencing – will be in place for this event with the others remaining work in progress.

Motorsport Australia and its Tarmac Rally Working Group are regularly meeting to discuss those recommendations and implement necessary changes, together with TARGA organisers. Motorsport Australia continue to educate competitors across a range of topics regarding vehicle set up and eligibility, including for TARGA Tasmania.

In regard to the new licencing system, it has been noted by Motorsport Australia that this is a complicated process and any long term impacts need to be considered. The intention for the licencing changes was that these changes would be introduced in a phased approach.

TARGA fully cooperated with the Tribunal that was set-up following the tragic deaths of competitors Shane Navin, Leigh Mundy and Dennis Neagle at the event last year.

Following the exhaustive investigation, the recommendations included a cap on maximum speeds of 200km/h for the top categories, an allocation of four wet weather tyres in addition to the maximum of six tyres for each car, along with course design changes and ensuring cars are fit for purpose.

TARGA has already conducted two events (Great Barrier Reef last September in Cairns and High Country at Mt Buller in February) with some of the recommendations in place ahead of the recommendations being met for TARGA Tasmania.

The Tribunal was Chaired by Australian Institute of Motorsport Safety (AIMSS) head Garry Connelly AM, with Matt Selley and Neal Bates as tribunes.

Importantly, TARGA will also move to tighten-up requirements for competitors to enter the top category, GT Outright, by mandating a superlicence-style system similar to those established in Supercars and Formula 1 from next year.

"Anybody new to the competition will no longer be able to go straight into the Outright class," TARGA chief executive Mark Perry said.

"One of the points to come out of the recommendations is that you can't come into a full competition for your first event and you can't come into full competition at TARGA Tasmania even if you have done a speed limited class at another event.

"So at TARGA Tas you have to do a speed limited class to start the process of progressing through the system.

"For full competition in future you will have to have a Superlicence, a bit like Supercars, to actually do it.

"Over the next three or four years it will mean that you will see your best 20 drivers in the 20 best cars and they will be the only ones allowed in the Outright class.

"So it will look a bit like the World Rally Championship. Everybody else in the event will be doing speed limited (maximum of 130km/h) or involved in the popular touring groups which are speed restricted and not timed.

"Older drivers or people just coming in for the first time, those days are done.

"And that is where GT Sports Trophy is going to grow even more because anyone new will now have to go through that competition structure to get into the full competition."

TARGA Tasmania involves 10 different competition categories in a six-day tarmac rally which encompasses 35 stages across the length and breadth of the island state.

For full event details about the bumper 30th anniversary TARGA Tasmania including road closures and spectator information head to targa.com.au.