Siddins primed for Classic GT showdown at TARGA Tasmania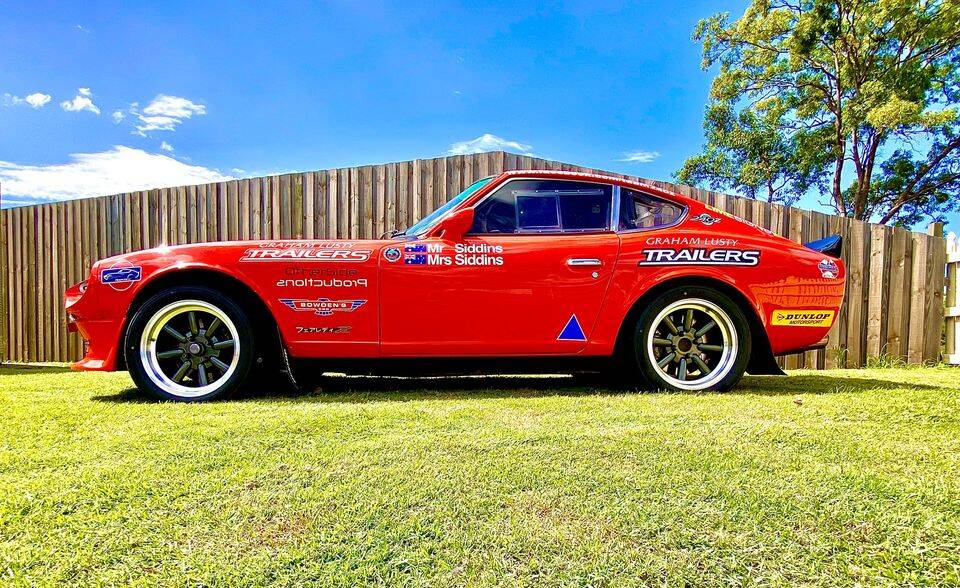 Friday, 16th April, 2021
Entertaining Classic GT competitor Jon Siddins believes tyres will play a crucial role in the outcome of the 29th edition of TARGA Tasmania which gets underway this Monday and finishes on April 24.
Siddins has an enviable record in the popular Classic GT class alongside co-driver Gina Siddins with the pair capturing two wins and a second from their last four TT campaigns in the 1970 Datsun 240Z.
"We normally go quite well in Tassie. With all these new rule changes it will make things different," Siddins said.
With 37 stages across almost 620 kilometres, TARGA Tasmania will dish up a considerable challenge to competitors and their machines.
"The last time we ran around 600 kilometres we were allowed eight tyres but you are now allowed just six tyres," Siddins said.
"Hopefully that should help me a bit. I can manage my tyres a bit better than the other guys because I haven't got the power some of the other cars have to wear them out.
"The Dunlop tyres we run have been really good, especially when its wet. I tend make a mile on everyone if there is a bit of moisture around."
Siddins had to source a new bottom-end for the Datsun's engine after he split the bore, forcing him out of the 2020 TARGA Great Barrier Reef just as he was mounting a strong challenge for victory.
"Went down to Tassie just after Christmas to pick up an engine and we only just got back before the borders shut again so we were lucky with the timing.
"Everything seems to have come together and we'll just give the car a polish and that's about it."
In GT Sports Trophy, Robert Bryden and co-driver Ian Noble are looking to go one place better following their stunning class debut in February.
The pair are a classic example of how to navigate a pathway through the ranks in TARGA after experiencing their first event as part of the Lotus tour group in 2016.
At their first attempt at GT Sports Trophy at Mt Buller earlier this year, Bryden and Noble finished second, falling short of the top place by just 25 seconds.
A long time Lotus owner whose models have included a 1983 Esprit Turbo, Elan, Elan+2, Lotus 7 Series 4, Elise and Exige S1, Bryden's GTST charge is now an Exige 410 Sport.
Bryden professes to be a self-confessed car fan and driving enthusiast while admitting he is not a professional racing driver.
"I think I am like a lot of other drivers, you think some of these driving events are too hard to attempt or you have to be a professional," Bryden explains.
"But once we had a taste of what TARGA was about, we felt comfortable enough to try a more competitive class.
"High Country was our first time in GT Sports Trophy and we scored a podium and 16th outright which even included a top 10 around the tight Mansfield stage," Bryden said.
Bryden and Noble are one of 17 entries in GTST which has attracted six Lotus machines and a decent spread of models from Porsche, BMW, Nissan, Subaru, Mitsubishi and Toyota.
Prior to graduating to GTST, Bryden used his Lotus Exige 380 Cup in the points-based TSD (time, speed, distance) Trophy.
Media contact details
Ian Chesterman – 0417 530 902
Gordon Lomas – 0419 733 995
Social media contact details
Jenna Carmichael – 0487 828 620