TARGA 'ray of sunshine' for local economy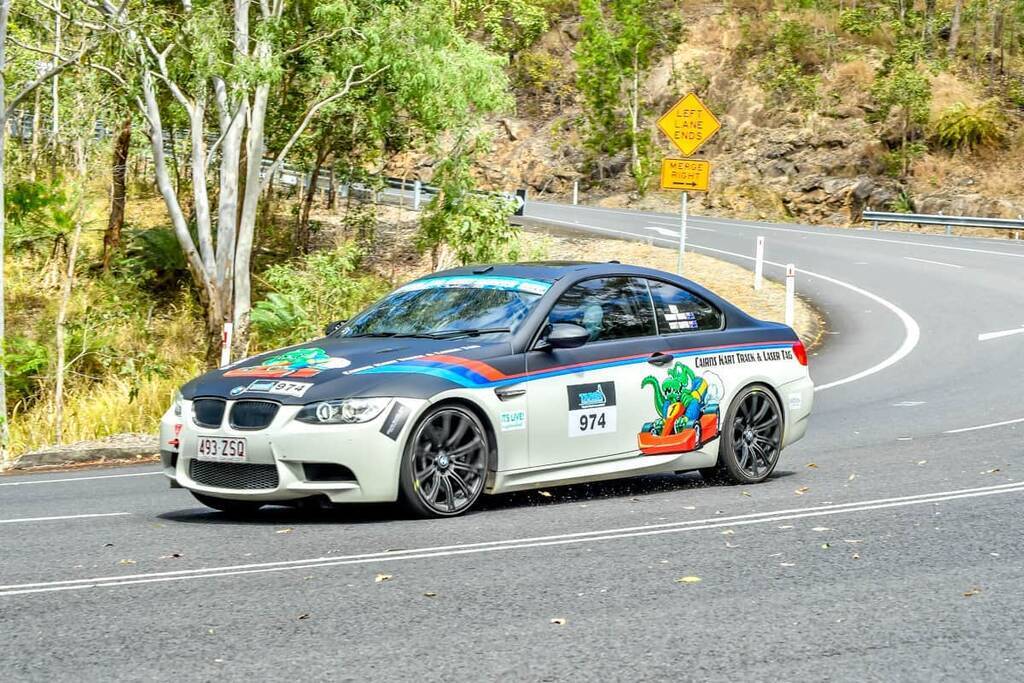 Monday August 30, 2021
Locals are breathing a sigh of relief that TARGA Great Barrier Reef will proceed as Cairns prepares to welcome Australia's leading tarmac rally Championship this week, with the event running from September 3 to 5.
Amid lockdowns and disruptions to business and events nationwide, TARGA Great Barrier Reef has again shown its resilience during the pandemic.
Cairns business owner and avid TARGA competitor Murray Young cannot stress enough the importance the event has on tropical North Queensland which relies heavily on tourism.
"Tourism has been devastated in Cairns," Young said.
"So for an event like TARGA to be able to proceed brings a ray of sunshine to the region in terms of an influx of teams and crews who will inject a lot of money into the local economy.
"It's going to be a bit of a shot-in-the-arm with everyone buying the food, using the accommodation etc, so we can't say enough how valuable TARGA is to our local community.
"I did a recce of the TARGA course yesterday and the region is absolutely spectacular.
"From a competitors point of view, anyone who is doing this event this year, I can guarantee they will be back again and again.
"All the people coming to Cairns to do the TARGA Tours, they will be blown away by the roads and the scenery."
The field size has risen by around 25 per cent from last year with 130 cars set to tackle the competitive stages around Cairns and the Atherton Tablelands as TARGA Great Barrier Reef's reputation as a showpiece tarmac rally continues to flourish.
There has been some modifications to the event structure as lockdowns interstate have restricted to essentially Queensland competitors.
Organisers have been forced to make the difficult decision to cancel the two proposed Super Special stages.
The Cairns showgrounds was to have staged a Super Special stage on Thursday, September 2, while Innisfail was scheduled to host a Super Special through the main part of town on Sunday, September 5.
"Unfortunately the COVID-19 restrictions has impacted on the number of competition cars this year, which in turn severely impacts the length of the show that we can put on as well as the amount of people that can attend," TARGA chief executive Mark Perry explained.
"For street stages to work, you need a mass of cars to put on a show, so this year they are just not viable unfortunately.
"However I want to thank the local councils for their support of the concept and hopefully we will see them in the near future.
"But we are really thrilled that the TARGA Cavalcade will happen again, which takes the cars to the suburbs, and we have implemented a new look on the final day (Sunday, September 5) with the TARGAfest and ceremonial finish at Fogarty Park."
As previously announced, the Cavalcade is scheduled from 3.30pm-4.45pm on Friday, September 3.
There has also been a change to the Kuranda Range stage this year. This will now be run on Saturday, September 4. In previous years it has been staged on the Sunday. "
"People are reminded to plan ahead and check targa.com.au for all of the road closure times and information," Perry said.
TARGA Great Barrier Reef is the opening round of the Motorsport Australia TARGA Championship that also includes Mt Buller in north-eastern Victoria for TARGA High Country from November 12-14 and finish with the landmark 30th anniversary of TARGA Tasmania from March 8-13.
For more information including important road closures during the upcoming event, visit targa.com.au
Media contact details
Ian Chesterman – 0417 530 902
Gordon Lomas – 0419 733 995