TARGA Tasmania 2024 Course & Road Book Revealed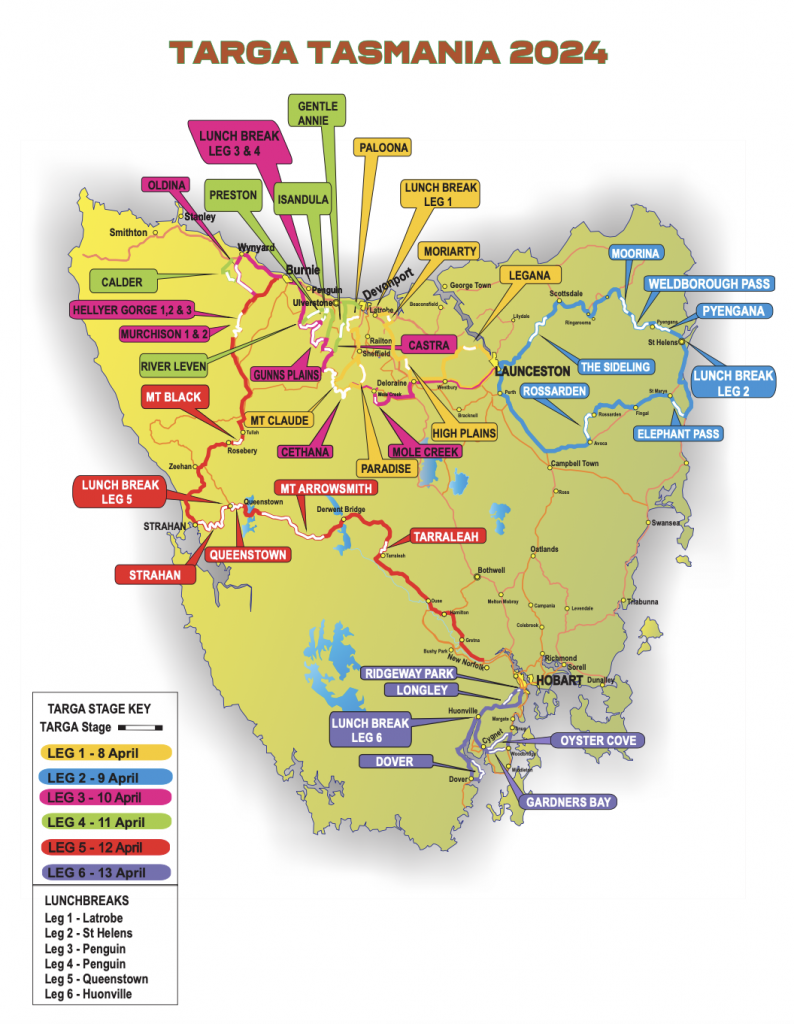 Two weeks on from TARGA's announcements regarding the 2023 events and future of TARGA in 2024, we have been overwhelmed with the support, well wishes and crucial conversations happening amongst the Australian tarmac rally community.
The TARGA team has been working hard behind the scenes to start rolling out key pieces of information to excite everyone on the journey ahead.
Today sees the release of the course for the 2024 TARGA Tasmania with five new stages included, along with the return of three others from many years ago.
There will be 37 stages in total (3 of these warm up) covering just over 500 competitive kilometres.
We have combined the previous reconnaissance information with Version 1 of the road book to provide prospective entrants with a level of detail never provided this early before, which will hopefully assist drivers and navigators to get more out of the course reconnaissance and in turn better prepare for the event in April. It will also provide us with great early feedback to fix errors, omissions and add detail to the road book to ensure the end version used at the event is world class in every way. 
Stay tuned for the Event Regulations coming next week, and entries opening soon after that.
A special mention to the Tarmac Rally Competitors Association of Australia for their letter of support to Jeremy Rockliff MP, the Premier of Tasmania, following his recent endorsement and support of  TARGA Tasmania's return in 2024.