TARGA'S exciting vision for the next decade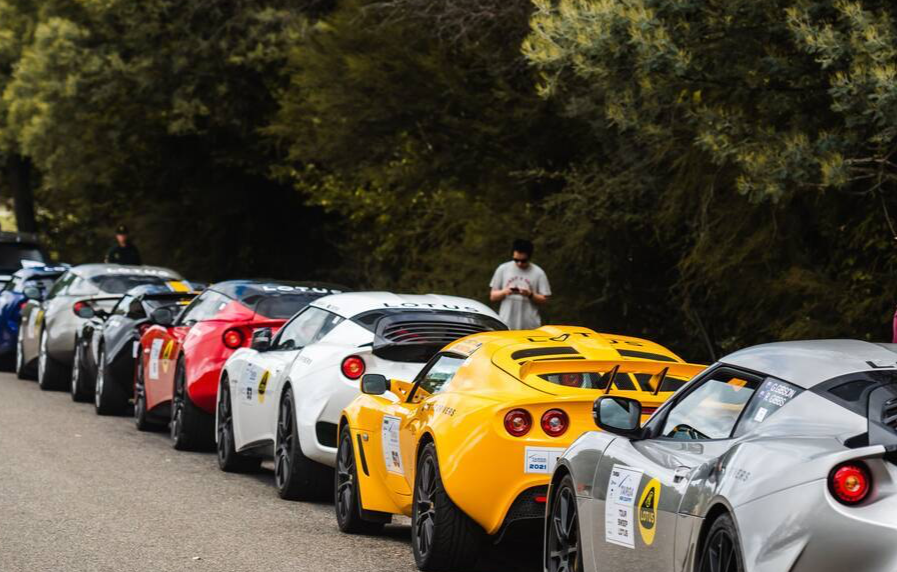 While the automotive world is on the precipice of huge technical change, TARGA has confirmed that full-blown competition will remain the core value of its blue riband Tasmanian event in future.

A view into what the next 10 years looks like will see huge innovation across the TARGA events however the sport's most senior official has moved to allay any concern that motorsport will become less of a priority.

"I can reassure the competitor base that looking into the crystal ball, motorsport will remain at the heart of the TARGA DNA," TARGA chief executive Mark Perry said.

"That is not going to change in the next 10 years."

"But what you will see is the continued growth of the speed-limited categories, like GT Sports, plus those just wanting a TARGA experience in the Tour categories.

"This is already happening. In 2022 we will have nearly 300 cars in the Tour, which is great for the event and great for the economic impact that comes with it," Perry said.

"What you will also see is the introduction of the 21st century generation cars, i.e. primarily EV but not just electric cars, hydrogen, solar and all the different forms of propulsion."

Many of the world's leading manufacturers are committed to EV technology and hydrogen fuel cell cars remain firmly in focus for some brands.

Already Korean giant Hyundai has announced it will spearhead a push into the electric vehicle component of TARGA Tasmania next year, and will dip its toes in the water at the 30th anniversary event by entering a Genesis GV60 EV as part of the non-competitive tour section.

All of this technology outside petrol and diesel engines is headed to TARGA within the next 10 years.

Along with many manufacturers, Hyundai, as well as having the EV Genesis G60 up and about, has other electrification examples growing with its IONIQ 5 rapid-charging model claiming a range of up to 450km and a 10-80 percent recharge in less than 20 minutes while it is also showcasing the NEXO, the world's first hydrogen fuel cell SUV.

Porsche recently indicated that by 2025 half of all-new sales will come from either full electric or plug-in hybrid while by 2030 the share of all-electric drive will be more than 80 percent of all new vehicle sales.

"I'm not saying we are getting out of petrol cars but at some point it is going to manifestly change," Perry says.

"There will be a lot more touring and speed limited but I don't think there will be less racing.

"I think people need to recognise that motorsport will remain our heart and soul."

TARGA's willingness to explore new future mobility powertrains opens up a window to a Le Mans-style Garage 56 concept.

"The Garage 56 analogy nails it, because we mightn't have enough uptake with electric vehicles to have a full-blown competition," Perry said.

"So what we are doing with Hyundai is for example; is they are bringing down their Genesis brand EV to showcase it and ultimately they want to compete in the next generation cars.

"We've done that a few times over the years like Mazda had their RX-8 SP petrol car which we let race as a showcase car, much like a Garage 56 idea.

"There is no denying that great change is already here.

"We are now working with the office of climate change which 10 years ago we would never have done."

TARGA, according to Perry, will remain a leading tarmac rally but it will also be a mobile exhibition for new technology.

"We don't want to be seen as a cavalcade of motoring history, we need to be seen to be moving forward and not living in the past.

"So we need to be a mobile showcase for the future as opposed to a showcase for the past."

"There will definitely be EV tour cars, so with EV tour cars they need to have their own unique course because charging and distance will play out differently for them.

"Because of the technology that RallySafe tracking system can give us, you can run multiple courses at once if you want to.

"That's where the events will evolve, you will have cars on the east coast and the west coast at the same time. That's where our 10-year vision is."

"It is exciting that an event already 30 years old is facing such a bright future."

The 30th Anniversary TARGA Tasmania will take place from April 26 to May 1.