WHAT THEY SAID | DAY FOUR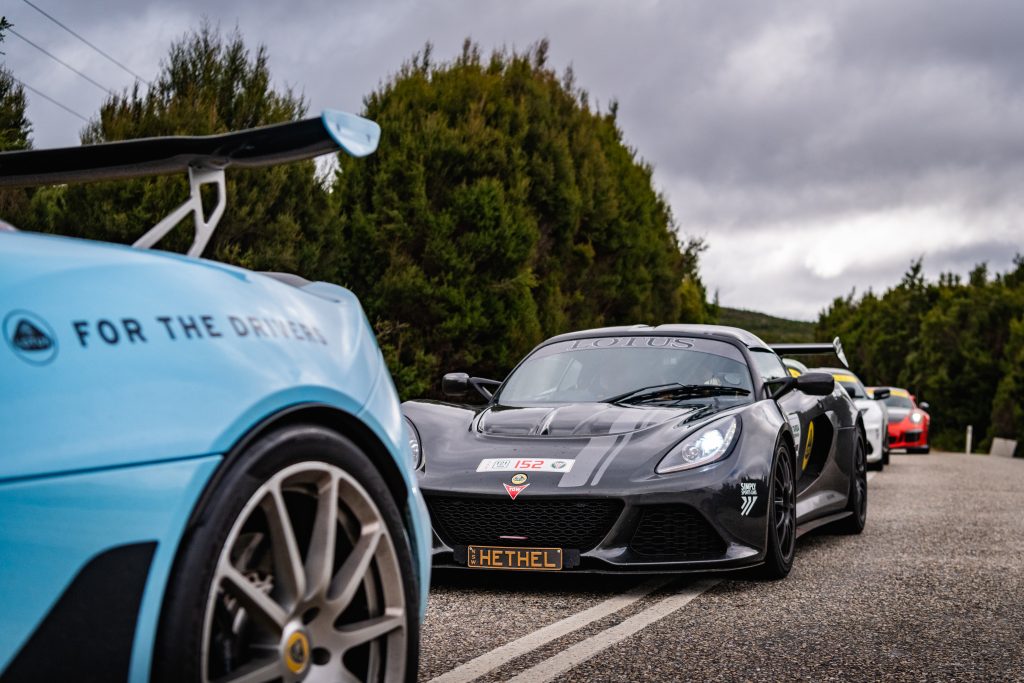 EDDIE MAGUIRE (leading Dutton Garage overall and GTO): "Today was great – a pretty relaxing day all up.
We've just been doing our thing and staying consistent.
We won every stage today except for Gunns Plains and Reece Dam.
The temperature on our tyres came up too much on that stage and we had to nurse them and back off a bit.
The weather so far has really helped our tyres.
They're looking great – in fact, much better than I thought they would on Day Four, but there's still long way to go."
ANGUS KENNARD (second Dutton Garage overall and GTO): "Eddie's got a great lead, but it's a great fight for second, third, and fourth.
We haven't given up trying to catch Eddie yet.
It's such a long event and anything can happen, so you just have to keep going.
We are going really hard and not holding anything back at this stage."
SHANE JACOBSON (Spirit of Tasmania GT Sports Trophy): "I'm absolutely loving it so far.
The best thing of all is that we're still on the road and that's one of the main objectives in an event like this.
We're feeling like winners on every stage and still smiling.
We're driving to the conditions, which I think is probably a wise thing.
We're not trying to win a trophy – we're just trying to get around.
I'm getting more confident with the car, but I've got someone in the left hand seat (navigator Naomi Tillett) keeping me in check.
When the red mist descends, she brings it back to amber for me.
DARRYL MARSHALL (Budget TSD Trophy): "The change in Hellyer Gorge caught us out a little bit, as the finish line was moved and it threw our calculations out a bit, but to come through the day with only losing two points isn't a bad result considering.
It was a much shorter stage and one we haven't properly recced in the past."
JACK WALDRON (Shannons Thoroughbred Trophy): "This is probably the biggest lead I've had on Day Four so far.
The car's been really good, apart from a small electrical problem which is plaguing us at the moment.
I'm going to try a different alternator.
It's fairly tough out there – it's wet and slippery, but my car is easy to drive, so we're enjoying it enormously."
MATTHEW GIBBENS (Spiriti of Tasmania GT Sports Trophy): "We're happy to be in the lead, but now we're just trying to protect it for the next couple of days.
Hopefully tomorrow we will get some dry conditions.
We've been getting used to the car in the wet as well and winning some stages, but it's safer and more predictable when it's dry."
TYLER PAGE (Spirit of Tasmania Rookie Rallye): "We inherited the lead from Tony (Seymour) when he copped a penalty today, so it was good for us.
We are still learning every day – we had never driven the car in the wet until The Sideling (Day Two).
It's been a big learning curve and every day we're just been getting faster and faster in the wet.
Tony's penalty makes up for the time we lost in the wet early on, but now we're got a real battle on our hands head to head with Tony."
GINA SIDDINS (Shannons Classic GT): "I had a bit of a crack in a couple of stages today, which is why we may have lost a bit of time.
It was really good to be behind the wheel and Jon was pretty good on navigation – he's a better driver though.
He's always told me how to drive, but he's been a great mentor with my racing.
Jon's very happy with the lead we still have."
ADAM KAPLAN (Dutton Garage Early Modern 2): "We're surprised to be in front by as much as we are, because we've just been taking it relatively easy and having fun.
The car's been brilliant with no issues whatsoever.
The only difficulty for us is trying to work out which suspension setting to use.
We're happy with our progress so far."
TREVOR MACLEOD (Dutton Garage Early Modern 4): "We're happy to be leading our class after we had some issues with a computer fault which put the car in limp mode, but we think we've sorted it out.
We'll keep pushing and maybe get ourselves back into an outright podium position as well.
ASHLEY YELDS (Shannons Classic): "We've had a few fuel problems today, but still managed to hang on to our lead.
This is a very competitive class, so we're very conscious of needing to keep our pace going.
We're not content with our gap at this stage, especially when someone can take 28 seconds off us in one stage."
PETER NUNN (Classic Throttle Shop GT Production): "It's unfortunate Ben had to head home, but Steve Maguire is making ground on us in leaps and bounds now.
He's pulled a bit on us today, so it's going to be a good battle.
Our car's been better in the wet that it was yesterday after we made a few changes and gained some confidence along the way."
STEVE MAGUIRE (GT Production): "We made a few suspension changes today and that gave us a bit more confidence in the wet.
We're having a good battle with Peter Nunn.
He seems to be doing quite well in the dry and we're not too bad in the wet.
Tuesday was the first time I'd ever driven in the wet in a tarmac rally, so it was quite challenging, but we're having heaps of fun now.
I've done plenty of gravel rallying in the wet, but no tarmac."
Media contact details
Ian Chesterman – 0417 530 902
Gordon Lomas – 0419 733 995
Social media contact details
Jenna Carmichael – 0487 828 620